At VANO Home Interiors, we offer a wide range of fabrics woven from natural fibers. These noble materials are particularly appreciated for their softness, comfort and elegant appearance.
Choosing natural materials also means appreciating and accepting certain irregularities that make up the naturalness and beauty of the fabric and also contributing to the protection of the planet.
ABACA, this wonderful natural and ecological fiber, comes from an endemic species of banana tree
Our company is in tune with this development and has decided to expand its range with 100% natural fibre products. One of these is SIGMA, a new product made from ABACA paper fibres. As well as being eco-friendly, it offers numerous benefits in softness, lightness, and strength without fraying.
SIGMA, made of 58% linen and 42% paper, is part of our XXL fabric range. With a width of 325cm, it is perfectly suited for the dressing of large windows and bay windows.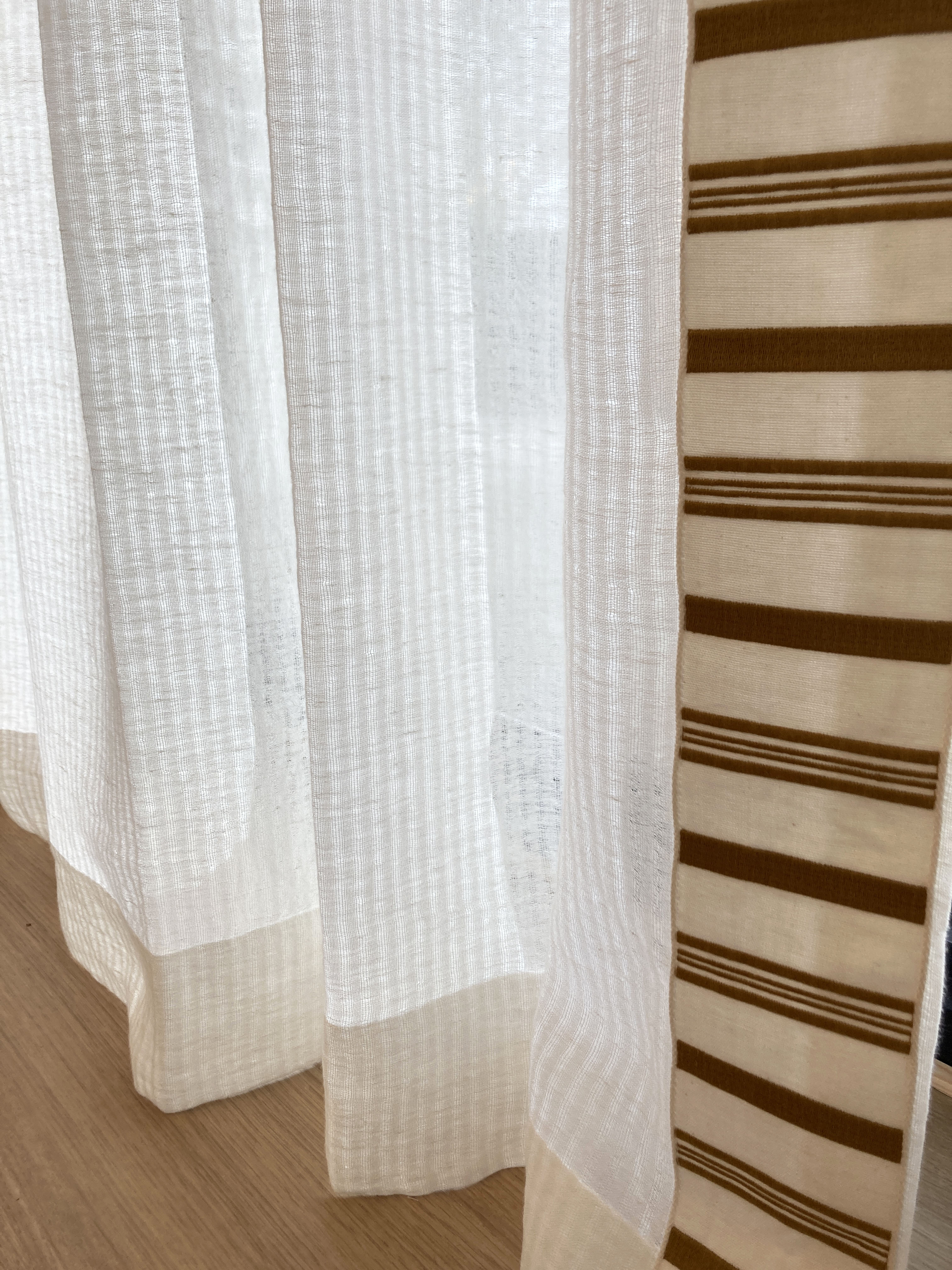 An ecological production process
Also called "Manila hemp", abaca comes from a species of banana tree. After harvesting, the fiber is extracted from the nerves of the leaf, an ancestral Filipino know-how that is now attracting attention again.

The trees are scattered in the wild, and there is no deforestation: the trunk is cut and the plant grows back in two or three years. 80% of Abaca's production is used for paper pulp and 20% for textiles.
The use of abaca is in line with our desire to work with natural fibers. Its uniqueness and exceptionality is also expressed in the variations of colors, inherent to the seasons and the place of harvest of the fiber.
SIGMA is our new product, woven from Abaca (42%) and linen (58%), which we invite you to discover as soon as possible!