Adopt soft, comforting fabrics: Bouclette fabric has not finished seducing!
It's back in the spotlight this winter, wrapping our interiors in softness and warmth. Cozy and soft, we love it on a sofa or small armchair. A real invitation to a moment of laziness and relaxation.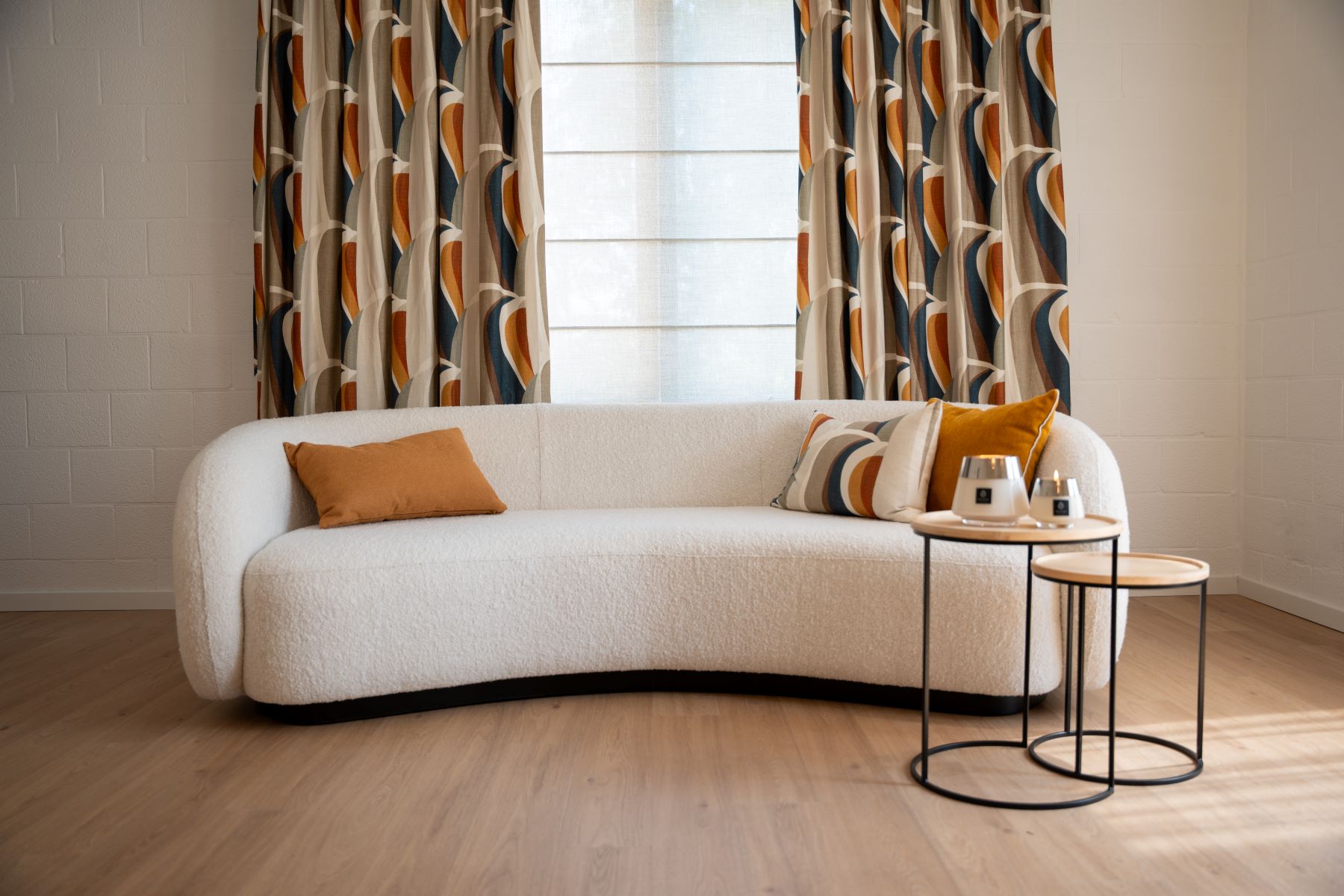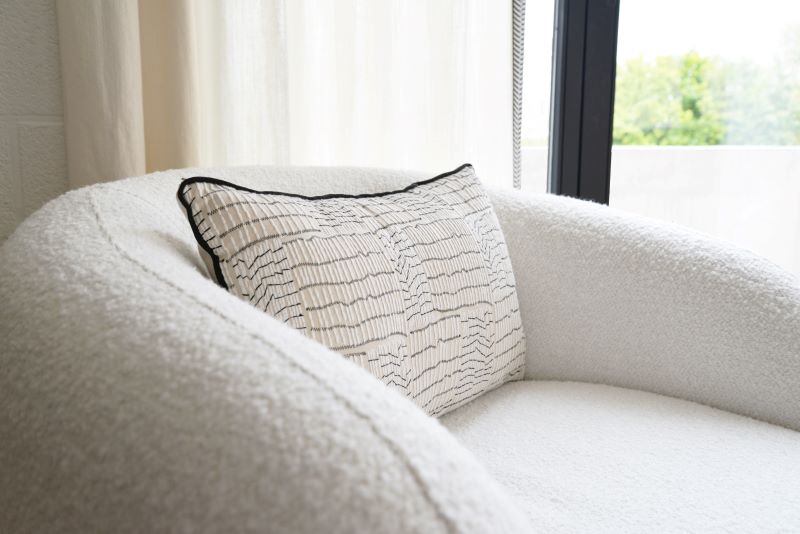 Ultra-soft, elegant and generous, with a raw yet refined character, our ALLANA bouclette comes in a palette of natural tones. This woolly boucle yarn is in fact a polyolefin yarn. It boasts "high-performance" properties: good resistance to abrasion and pilling, excellent lightfastness, easy care and washability at 40°C. An ideal fabric for upholstery projects and sofa manufacture.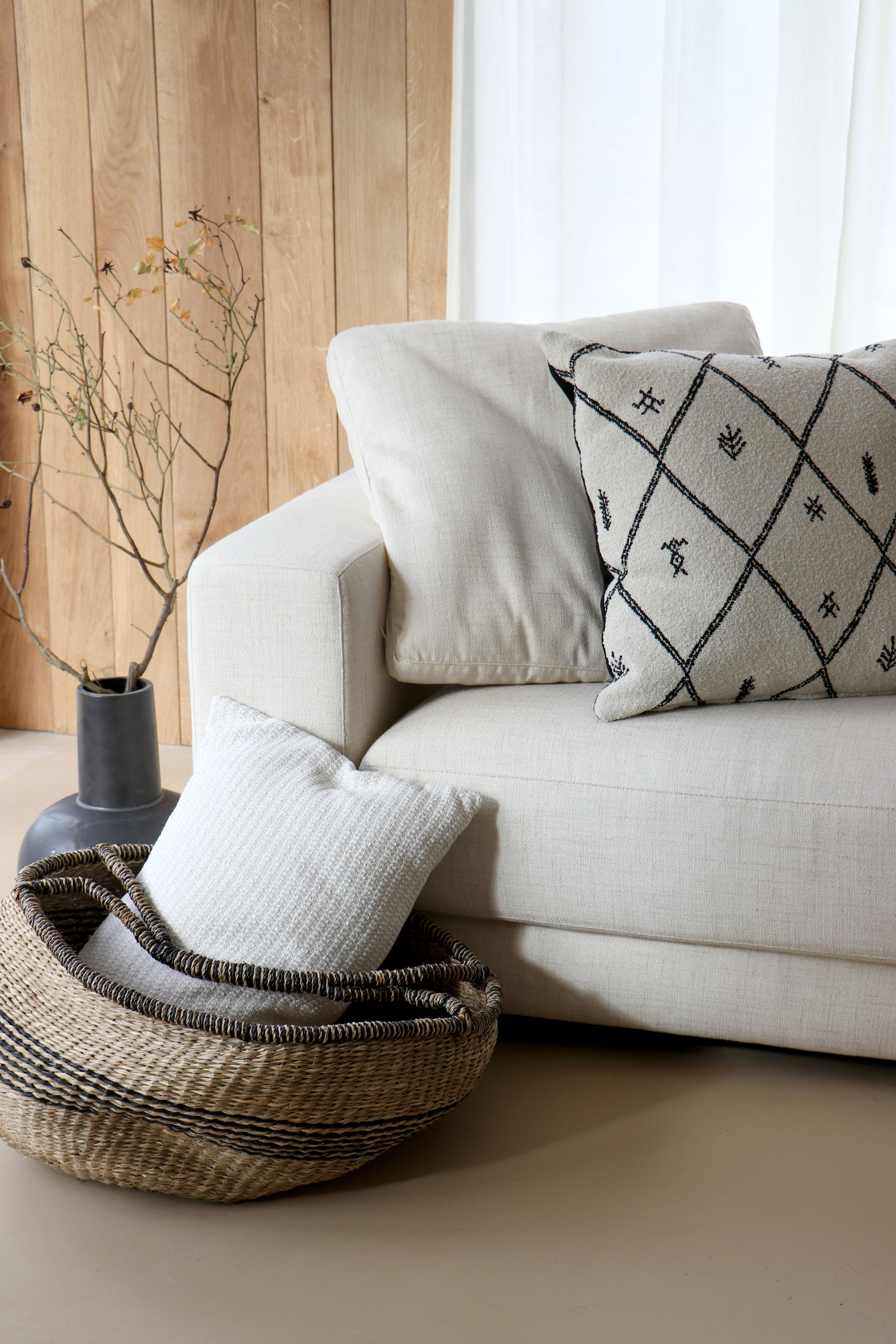 As well as being bright and easy to match with all other colors, our RIAD fabric is ideal for creating a soothing, warm atmosphere. This thick, natural-looking boucle is made from a polyolefin yarn that gives it high-performance technical properties. Its elegance is further enhanced when combined with the TANGER and ORIENT cushions for a subtle touch of originality...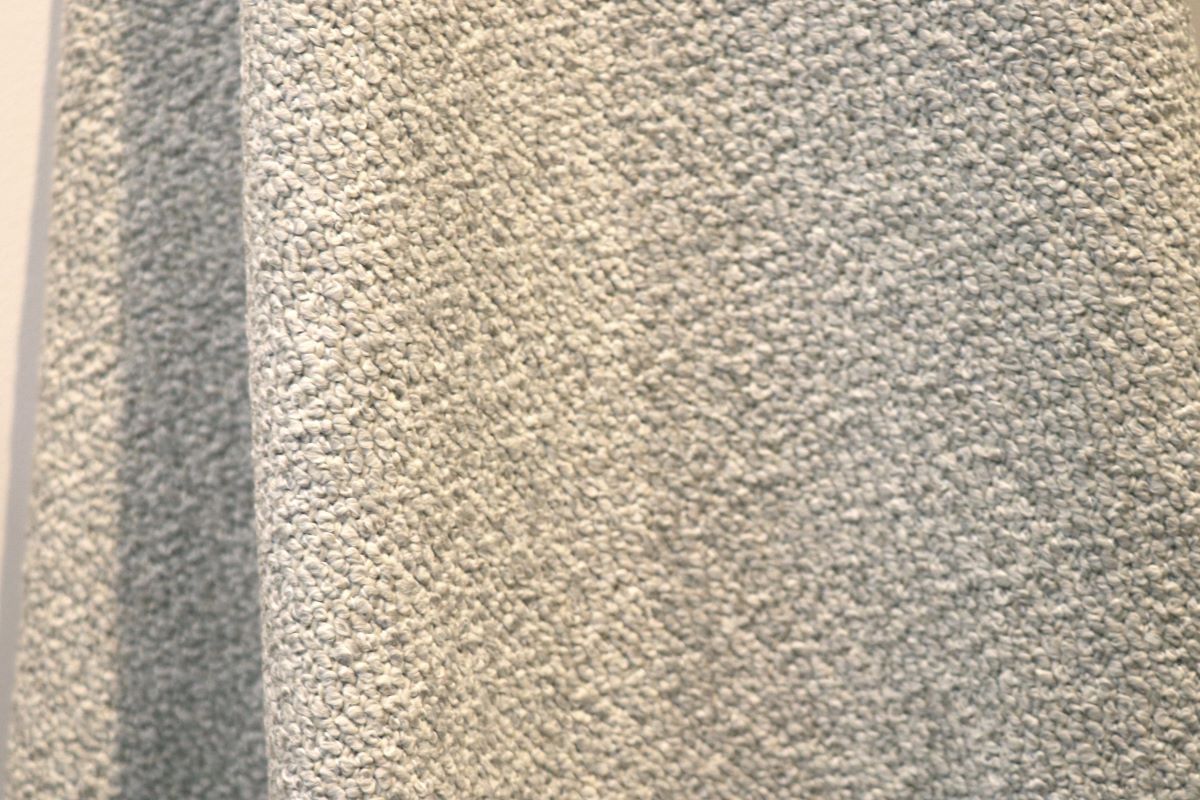 When velvet creates a warm atmosphere in the living room
Luxuriant and luminous, velvet has always seduced with its natural sheen and soft, plush feel. Plain or patterned, neutral or colored, velvet adapts to every style. On cushions, it creates softness, on curtains, a hushed ambience, and on seats, it adds substance.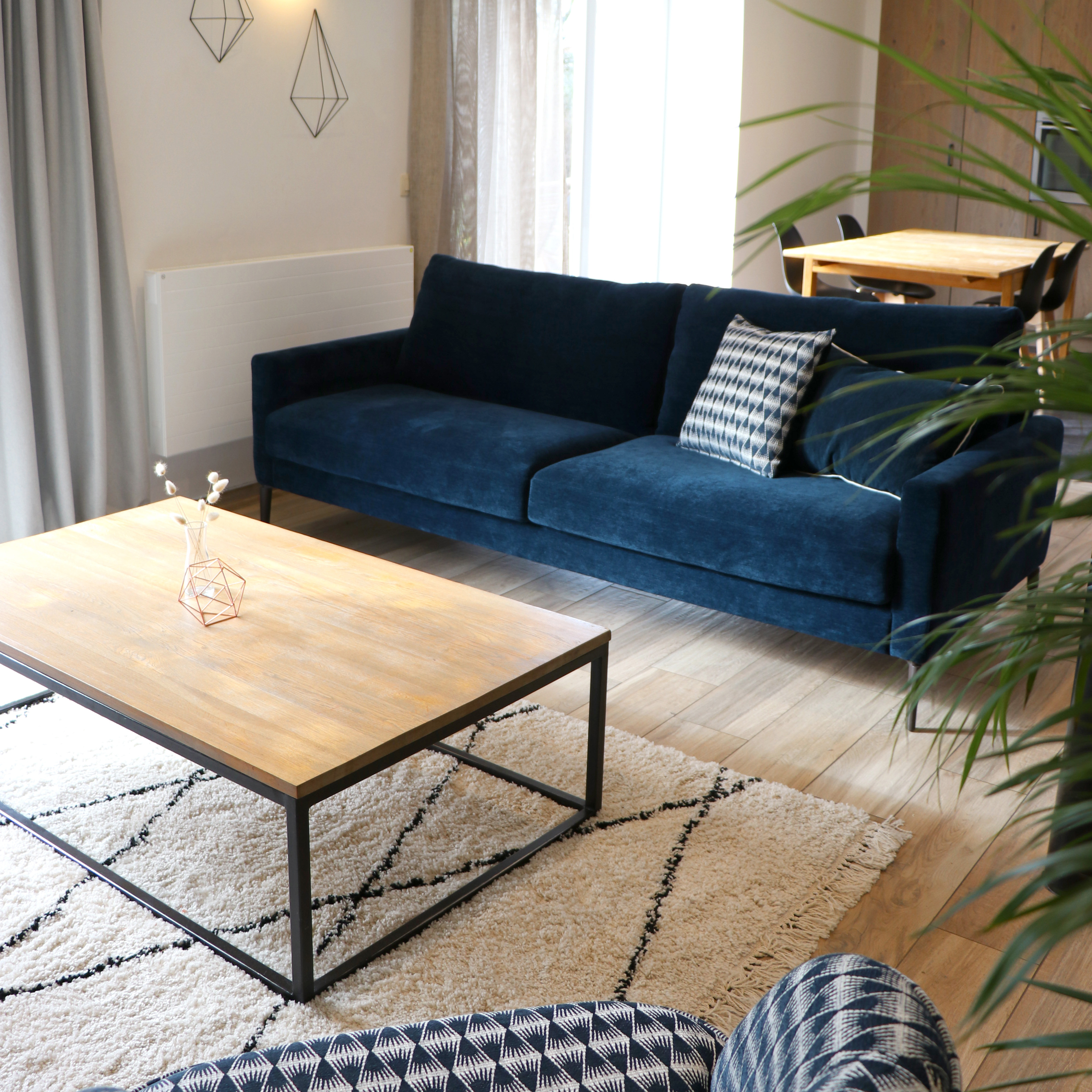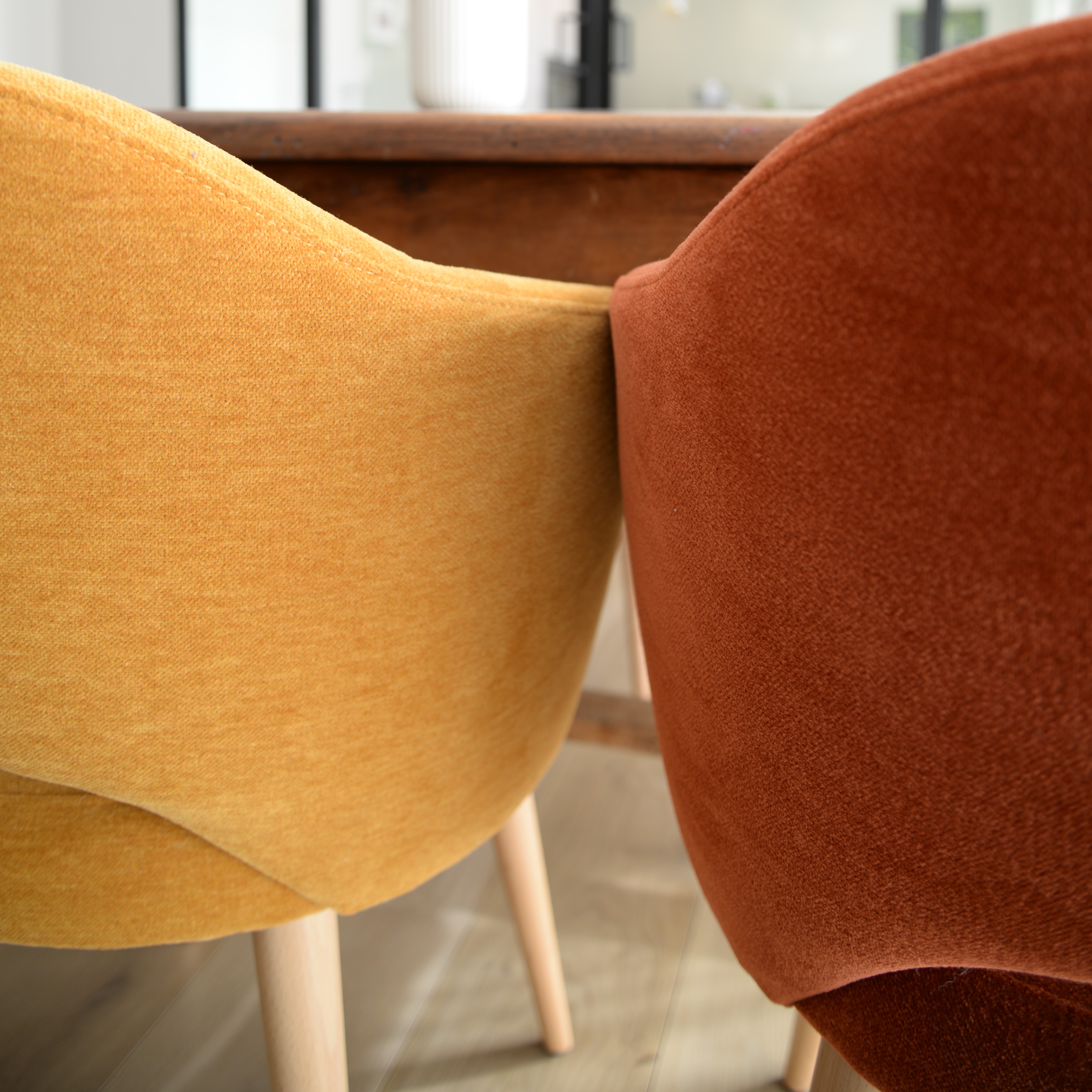 Simple elegance with velvet cushions.
Play with the luminosity of velvet to create a tone-on-tone effect on your sofa, or combine your velvet cushions with other materials for a guaranteed decorative effect.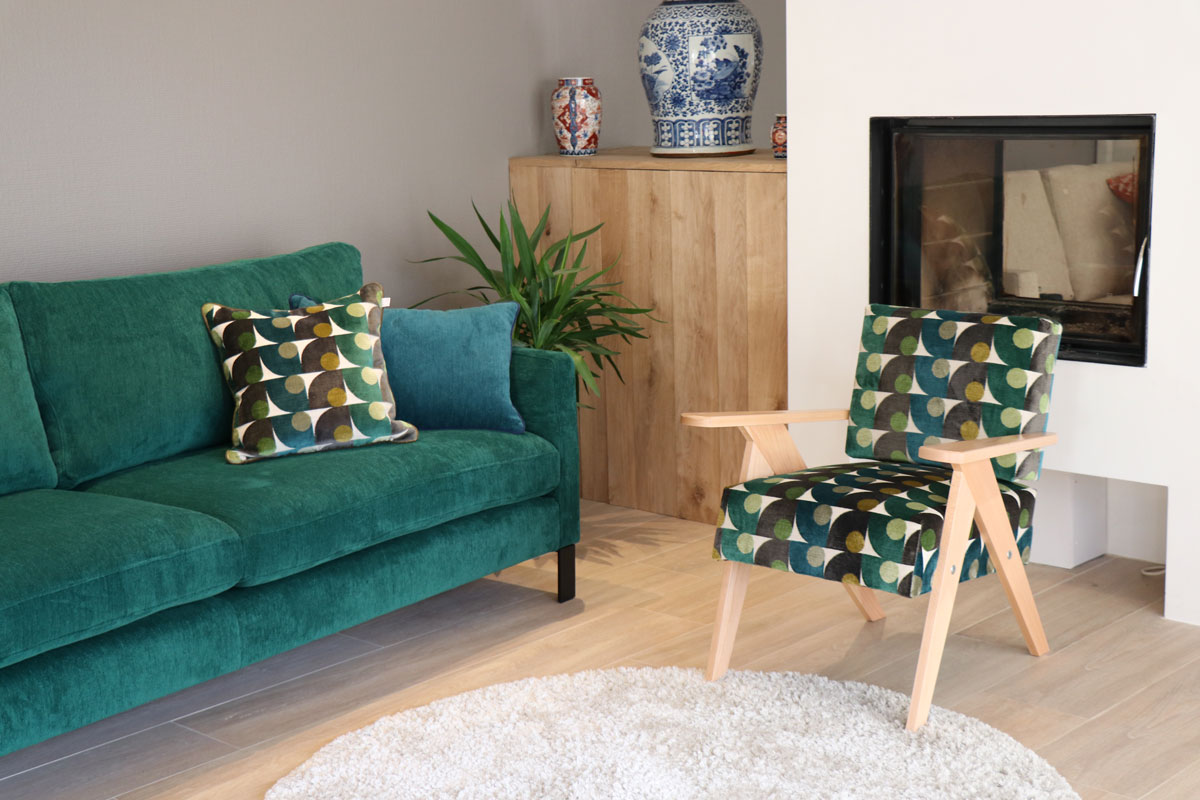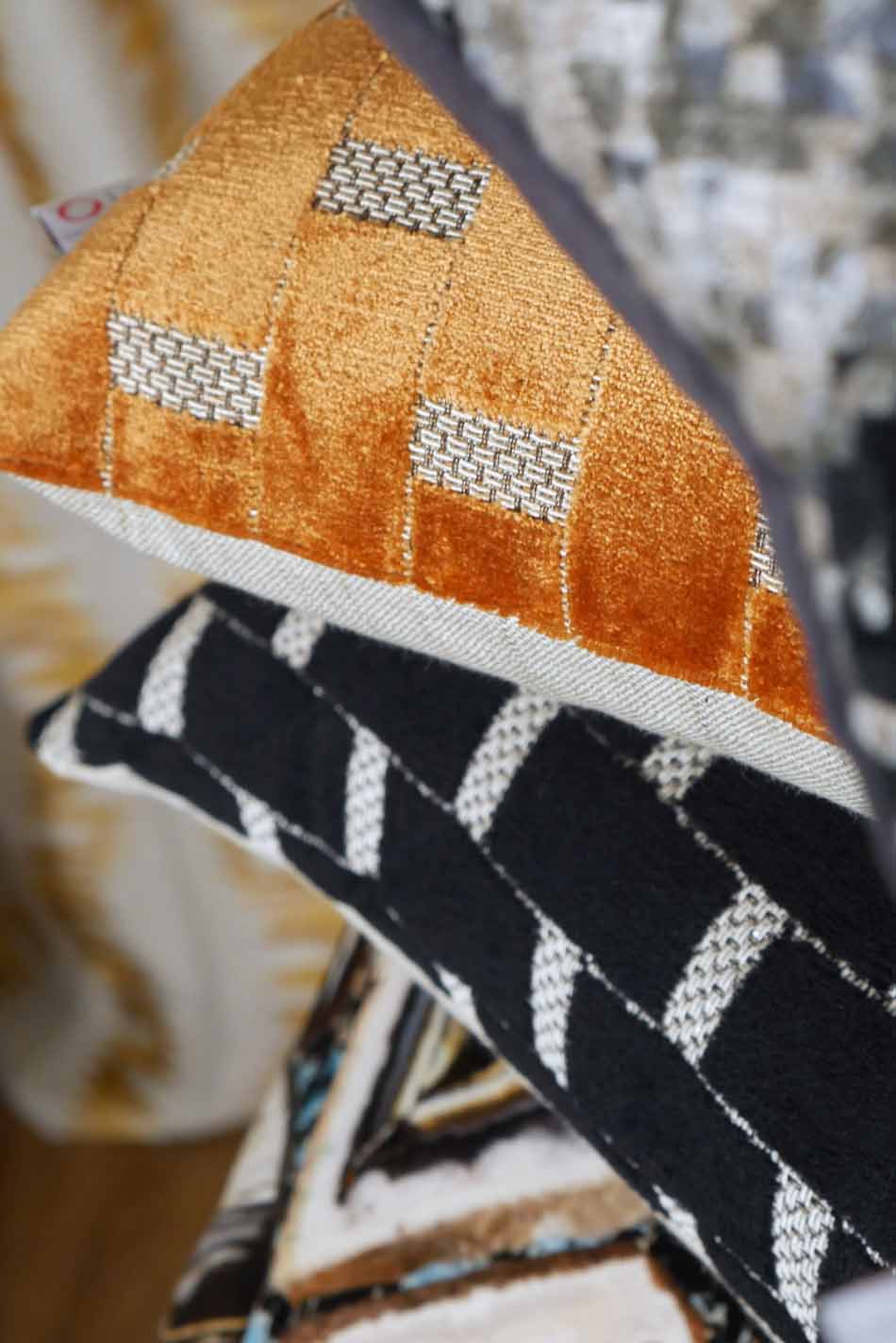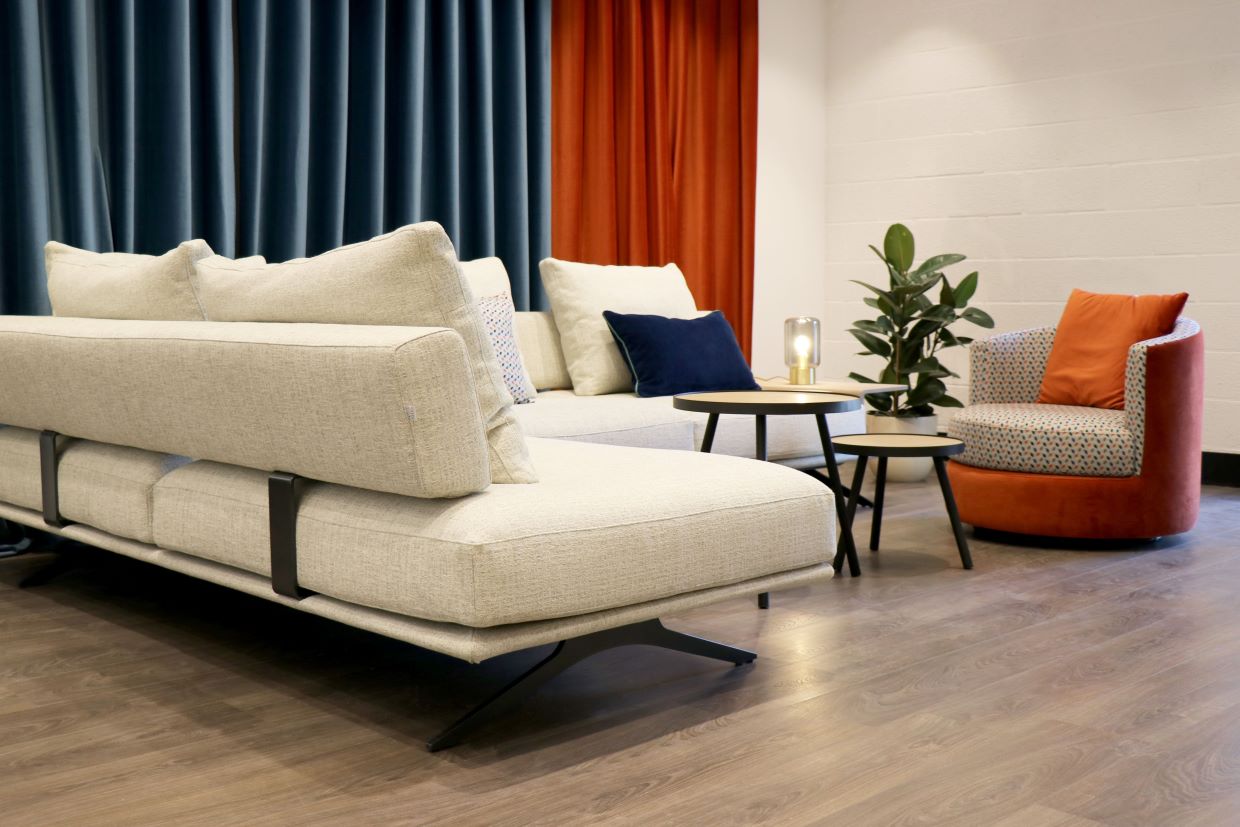 Would you like some more?
Discover our selection of trendy fabrics to dress your home with elegance.