Choosing your fabric
While researching the ideal fabric for your creation, colours, patterns and materials are very important. Discover our range of furnishing fabrics and be inspired by our decorative pieces to create your curtains, drapes and blinds. Use the search filters to select the fabric of your choice, from net curtains to plain or patterned fabrics. Our collection also comprises a range of wide width fabrics specially designed for window décor. Once you have chosen your fabric, you can test different options for different possible creations with the help of our tool.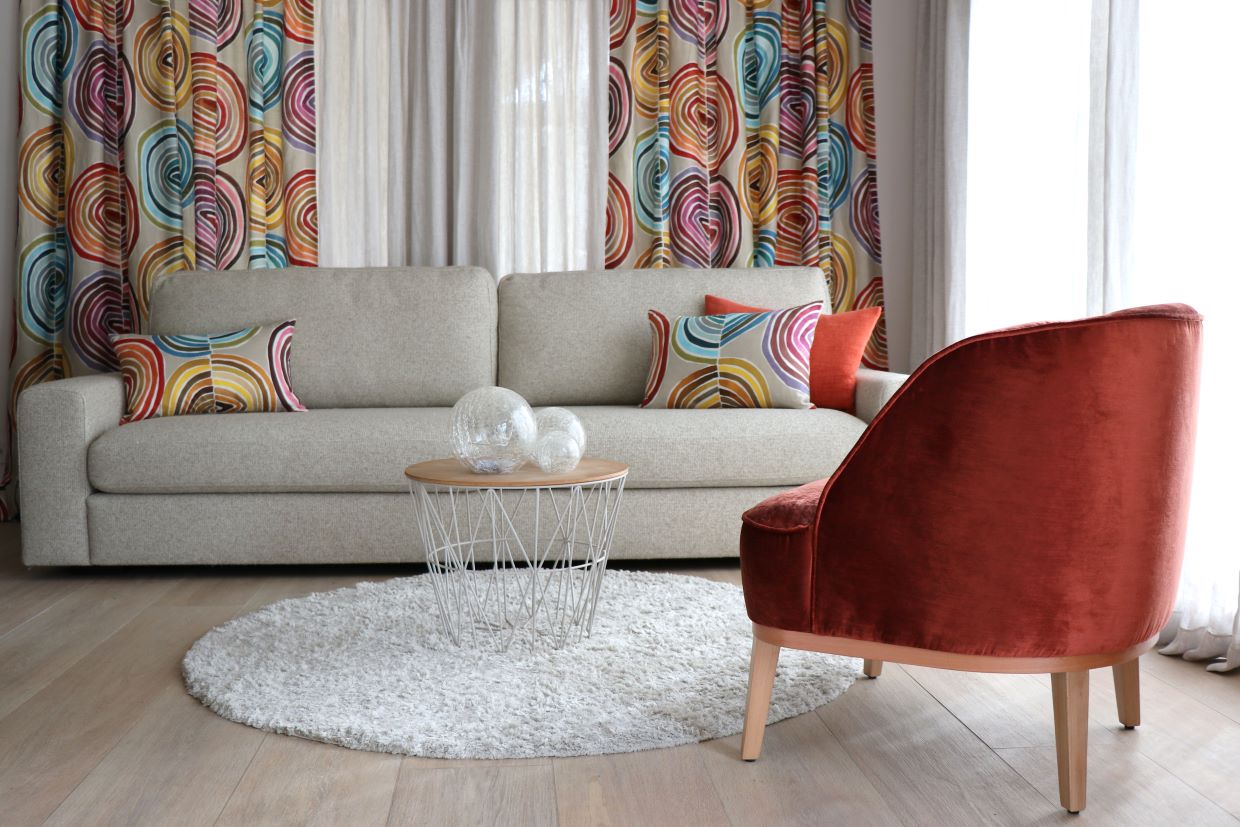 Even if your windows are an unusual size or there isn't room to put up a rail, it is still possible to decorate your window. Contrary to what people often think, curtains are not the only option for decorating windows. Depending on your needs, taste and the style desired, discover the alternatives to installing made-to-measure curtains.
Roman blinds bateau : Roman blinds are made from a fabric panel, the back of which contains a cord system allowing the blind to be opened and closed. It is attached to a mechanism or a metal strip, allowing it to be easily taken down for washing. We recommend blinds which are specially designed for net curtains or lined or unlined fabric.
Net curtains: An elegant way of controlling or minimising the amount of sunlight coming into your home. They are only used where the view does not need to be blocked completely, but they go very well with curtains to create a luxurious look.
Curtain headings for all interior design styles
Your choice of curtains doesn't stop at the fabric colour or pattern. There is a whole range of curtain headings, a decorative item in its own right, injecting a particular style into your window décor. Our curtains and net curtains are available in several heading styles to give you your desired design.
Lets'go!
1 - Choose your fabric
2 - Make you choice between the different configuration options
3 - Contact and visit a point of sales to ask for a detailed offer