Linen, insulating in the winter, breathable in the summer
With its strength, shine and length superior to those of cotton, linen is one of the oldest textile fabrics ever used. Its natural fibre quality makes it hypo-allergenic, insulating, and also makes it a thermal regulator. It has always been sought-after by several industries, particularly the textiles industry, where it appeals to fans of responsible fashion.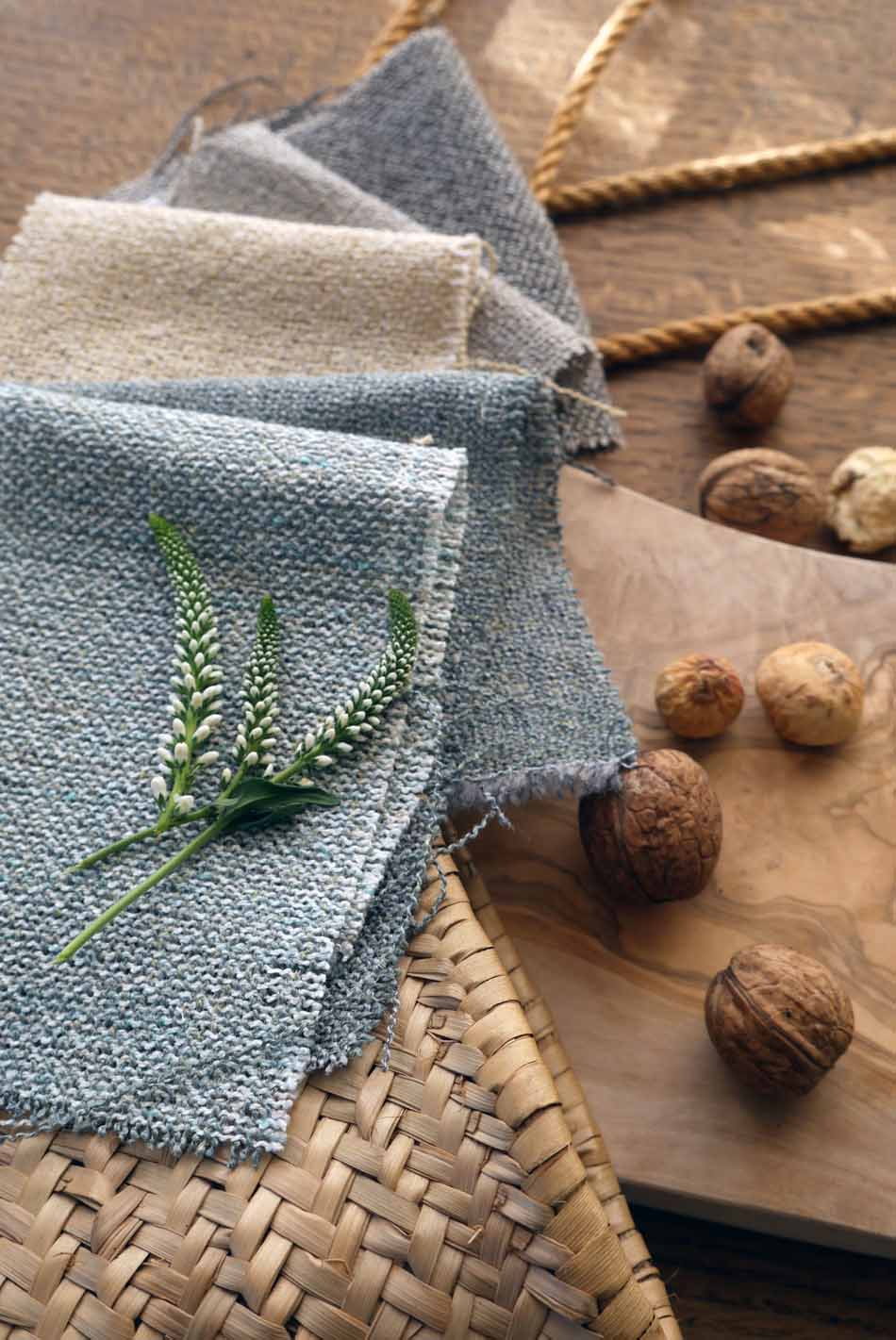 Confort in your home
When it comes to home décor, according to current trends, linen is present in every room of the house more than ever. An iconic fibre of our time, it is wonderfully elegant and is loved for its crumpled style. In the kitchen, it is sought-after for its resistance for use in tablecloths, serviettes, and aprons. In the lounge it is used for curtains or for sofa and armchairupholstery, or even for cushions. Being resistant to use is its strength and it has always been a symbol of elegance and distinction. In the bedroom, linen is a comfortable material and its texture is appreciated for bed linen. Finally, it is even found in the most humid rooms, such as bathrooms, as in addition to absorbing humidity, it has the added benefit of not deforming or fluffing. Pleasant to the eye and delicate to touch, linen remains firmly in fashion, everywhere in our homes!
Linen at VANO Home Interiors
Linen is part of VANO Home Interiors' catalogues and allows us to offer a variety of products guaranteeing quality and comfort. We offer a range of 100% linen fabrics in multiple colours, ranging from more natural hues to colourful tones. Do you like the look and feel of linen but are looking for other products? Choose a blen.