ZEN AND NATURAL ATMOSPHERE
Natural colours combine harmoniously to create a zen atmosphere in your home. The entire palette can be used, from off-white to charcoal grey, to bring a refined touch to your home.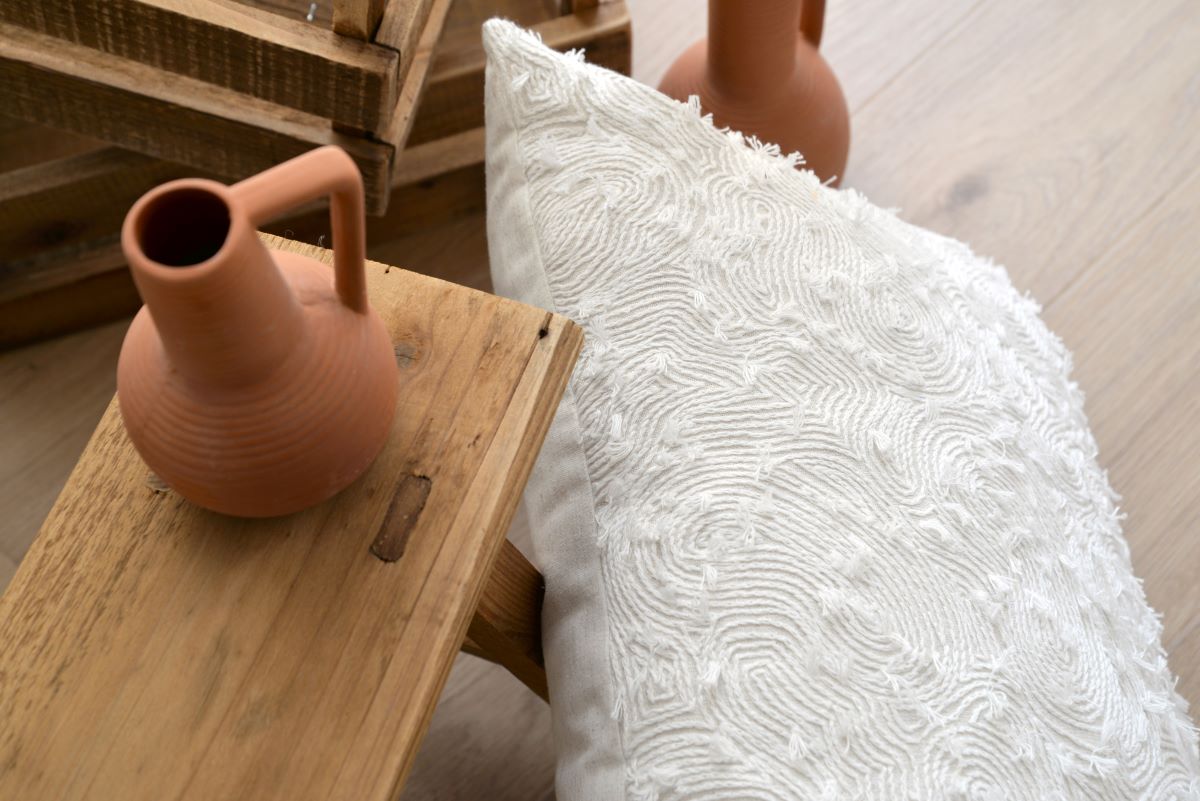 DEDALE The play of curved lines in tone-on-tone colouring creates a decorative surface effect that brings a lot of subtlety and refinement to this cushion. The cut threads add rhythm, relief and elegance to the fabric.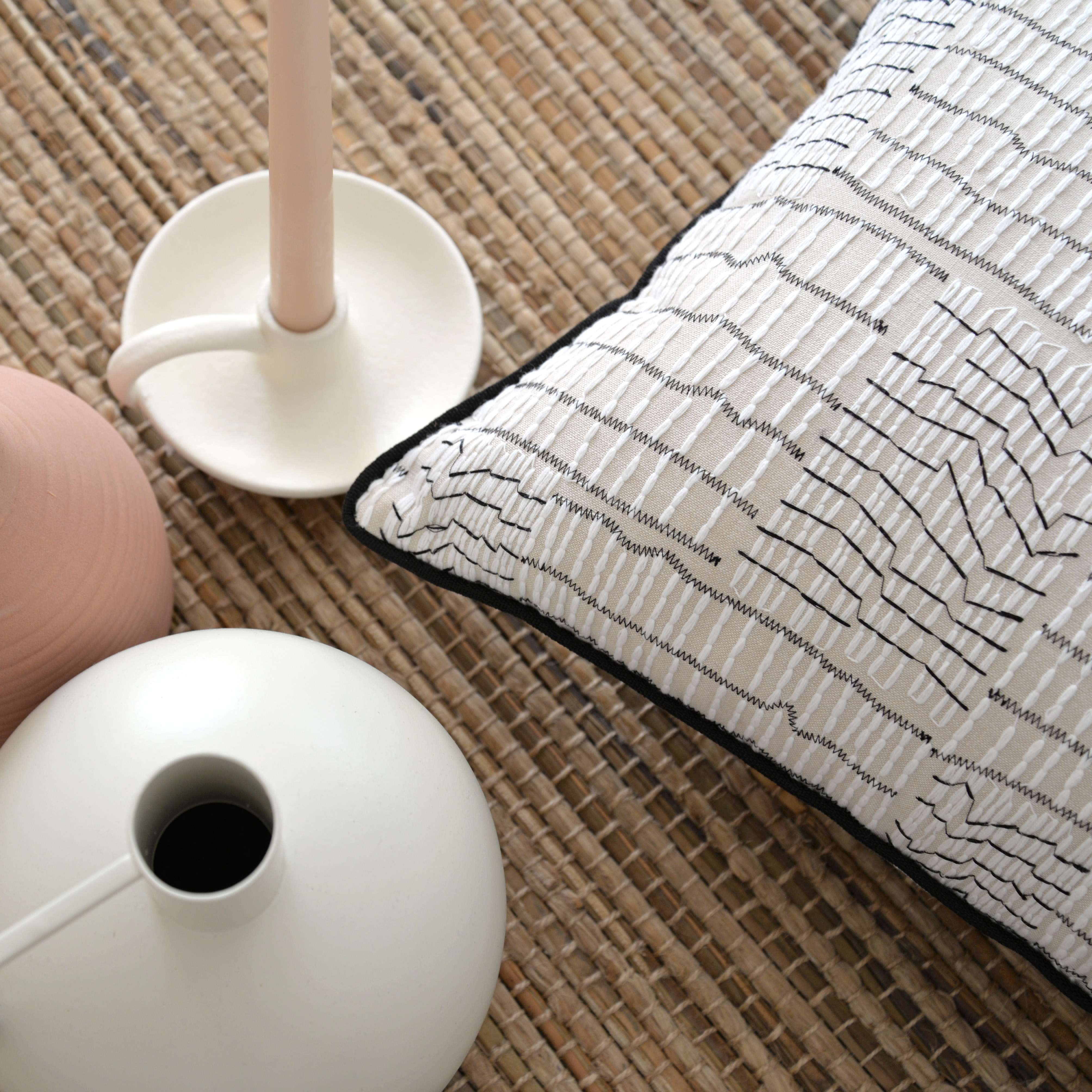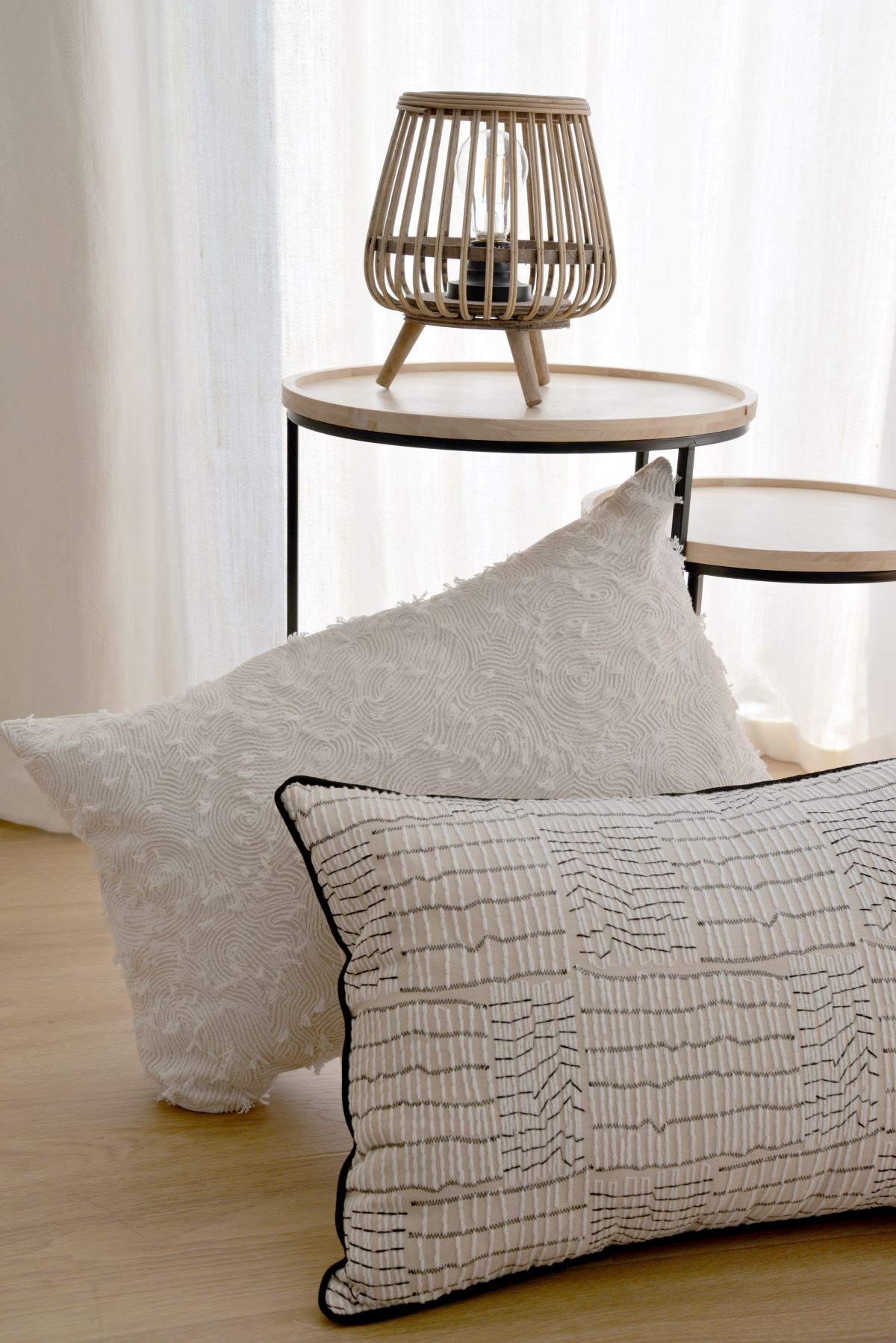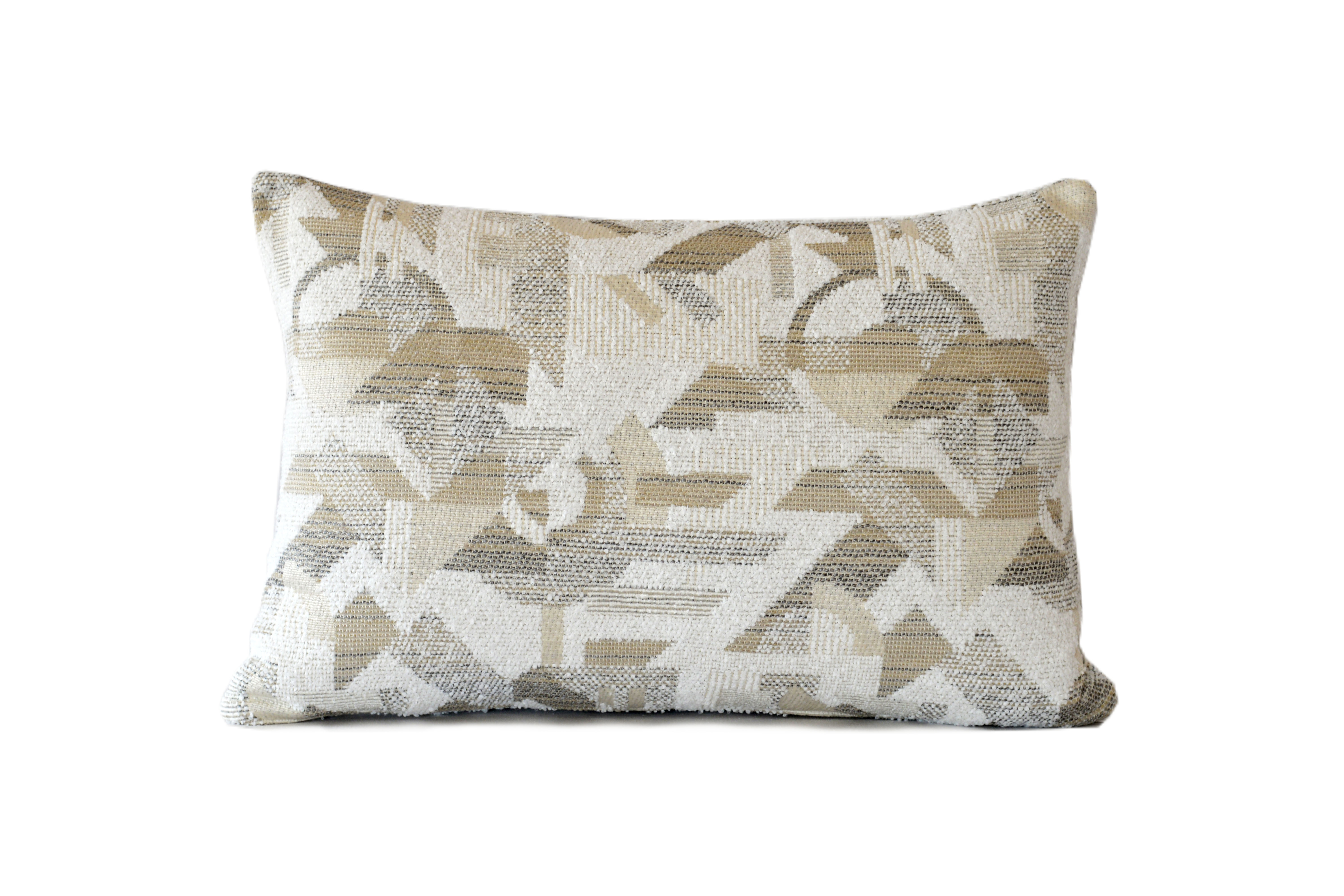 BAUHAUS Geometric shapes, curves and lines structure this fabric. The different shades of white and beige bring simplicity and purity, a sure value for interior decoration.
ATELIER The variety of embroidery stitches used gives this fabric a "handmade", artisanal effect. While remaining in a natural universe, this embroidery creates a subtle decorative effect that is both geometric and contemporary.
Are you a fan of colourful decorations? Dare to use cushions with original colours and patterns to give your interior decoration a touch of pep.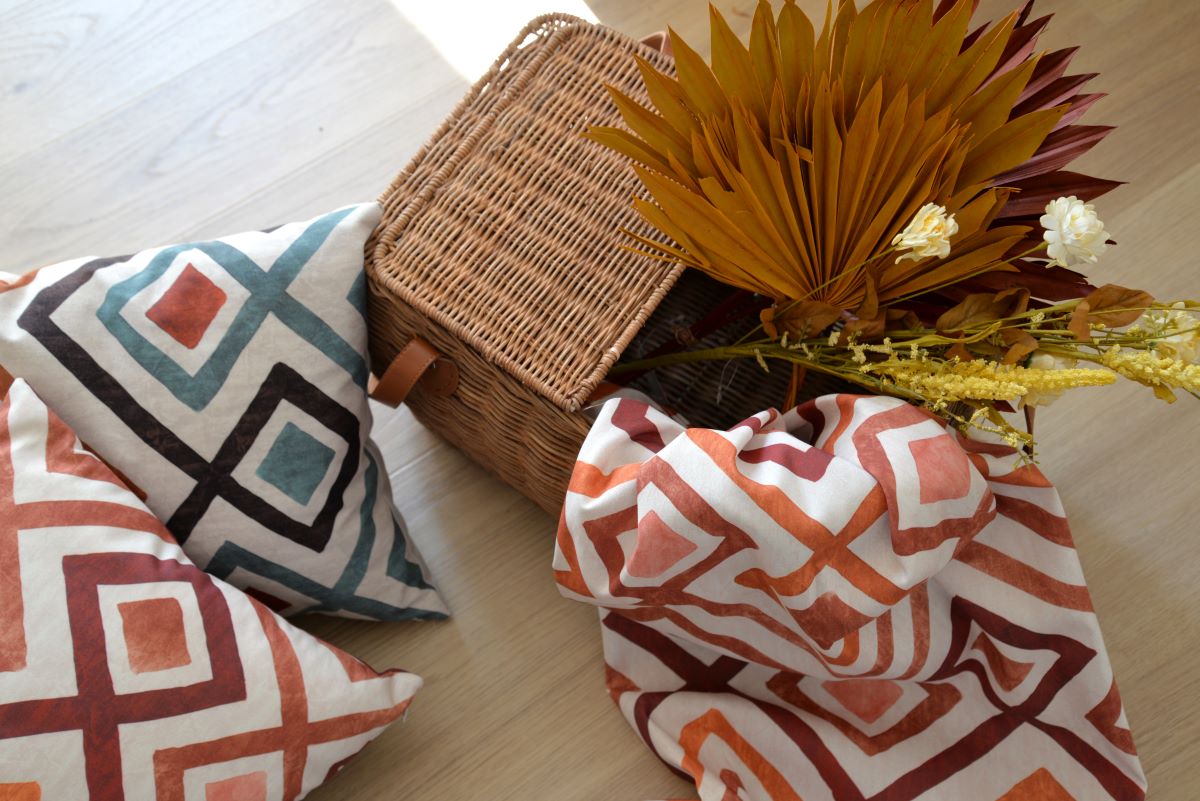 HACIENDA, a colourful geometric pattern printed on an outdoor polyester fabric. A contemporary touch with vitalizing tones for bold decorations.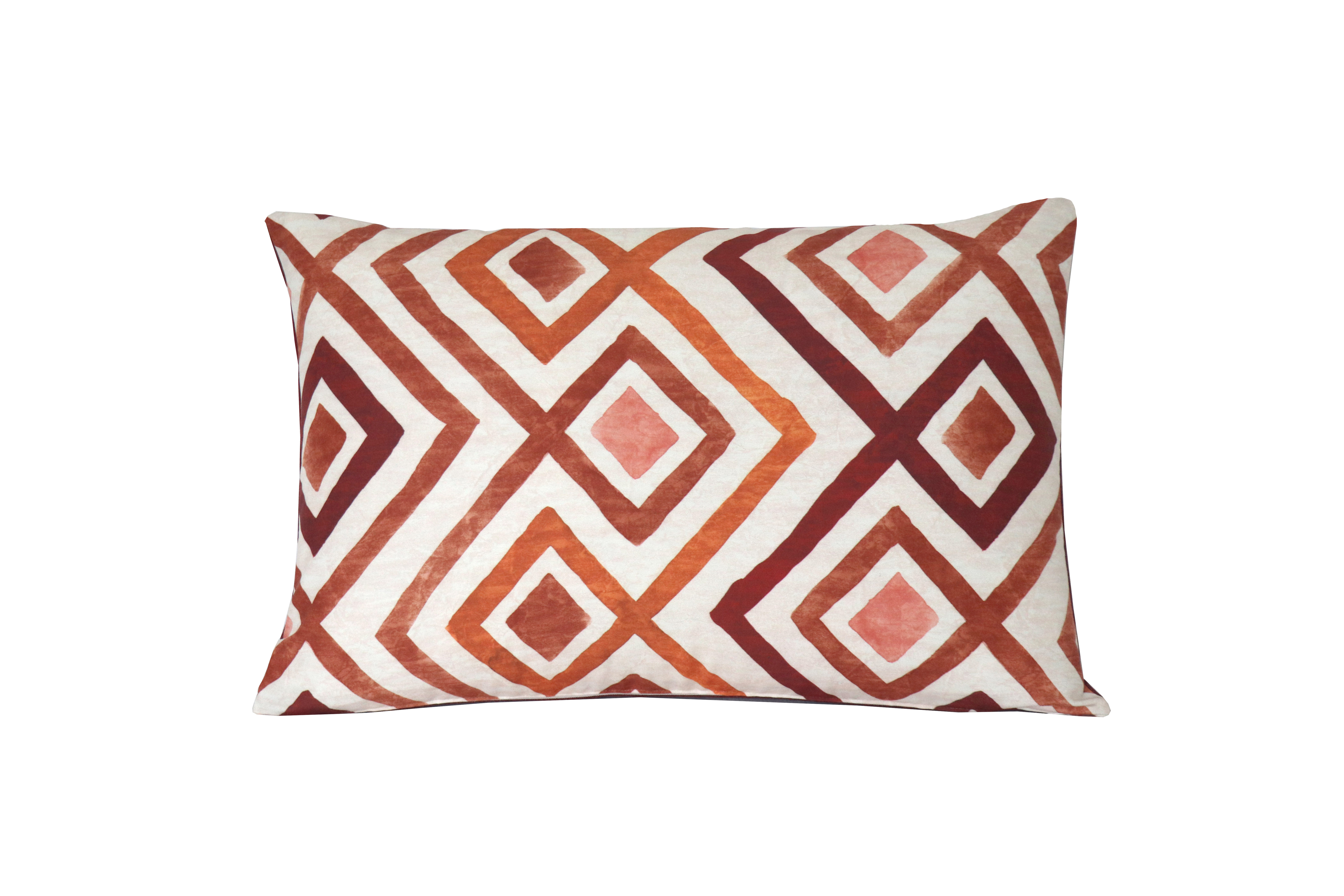 Summer is just around the corner and with it the desire for flowers in the home. In vases or in bouquets, flowers also have their place on the sofa or as curtains.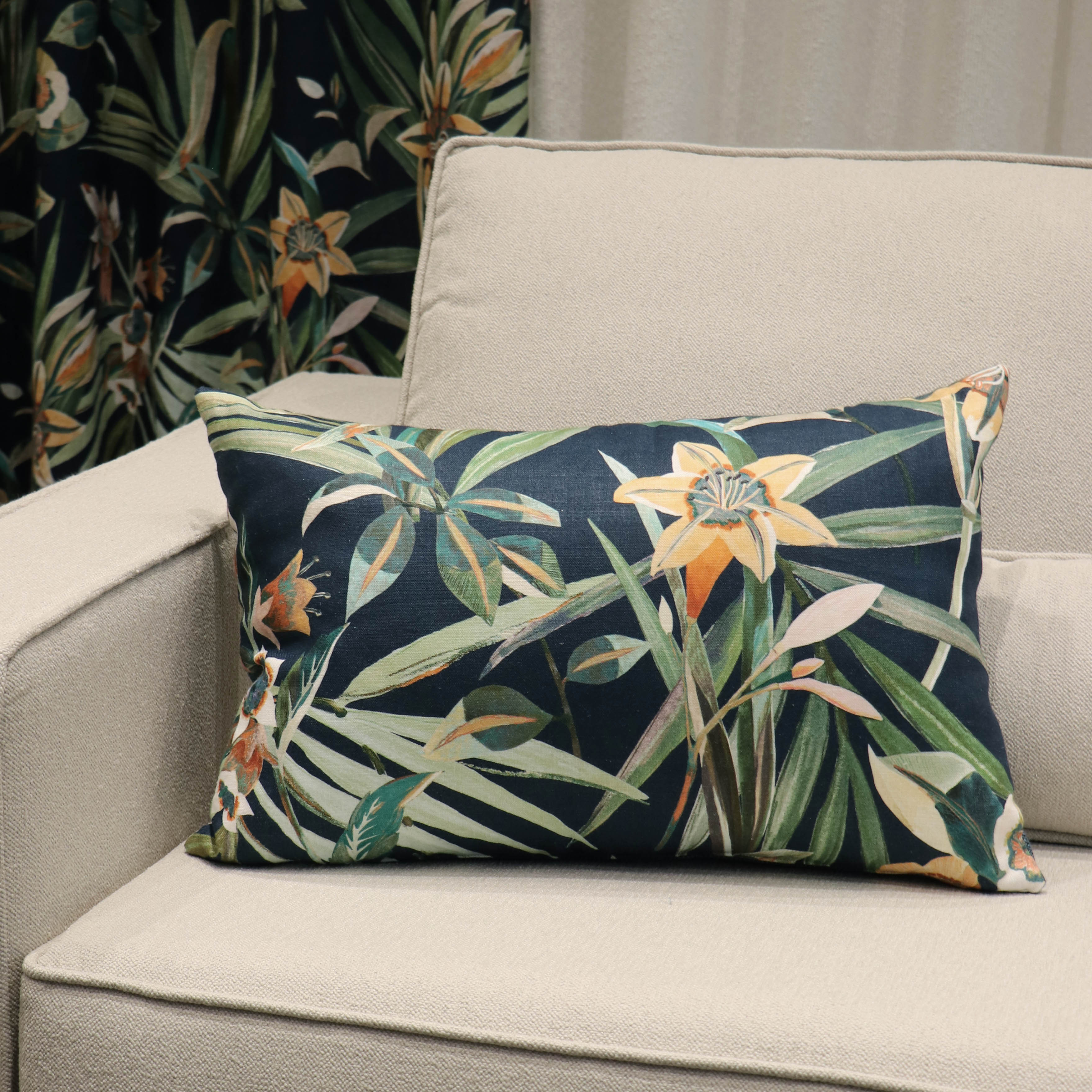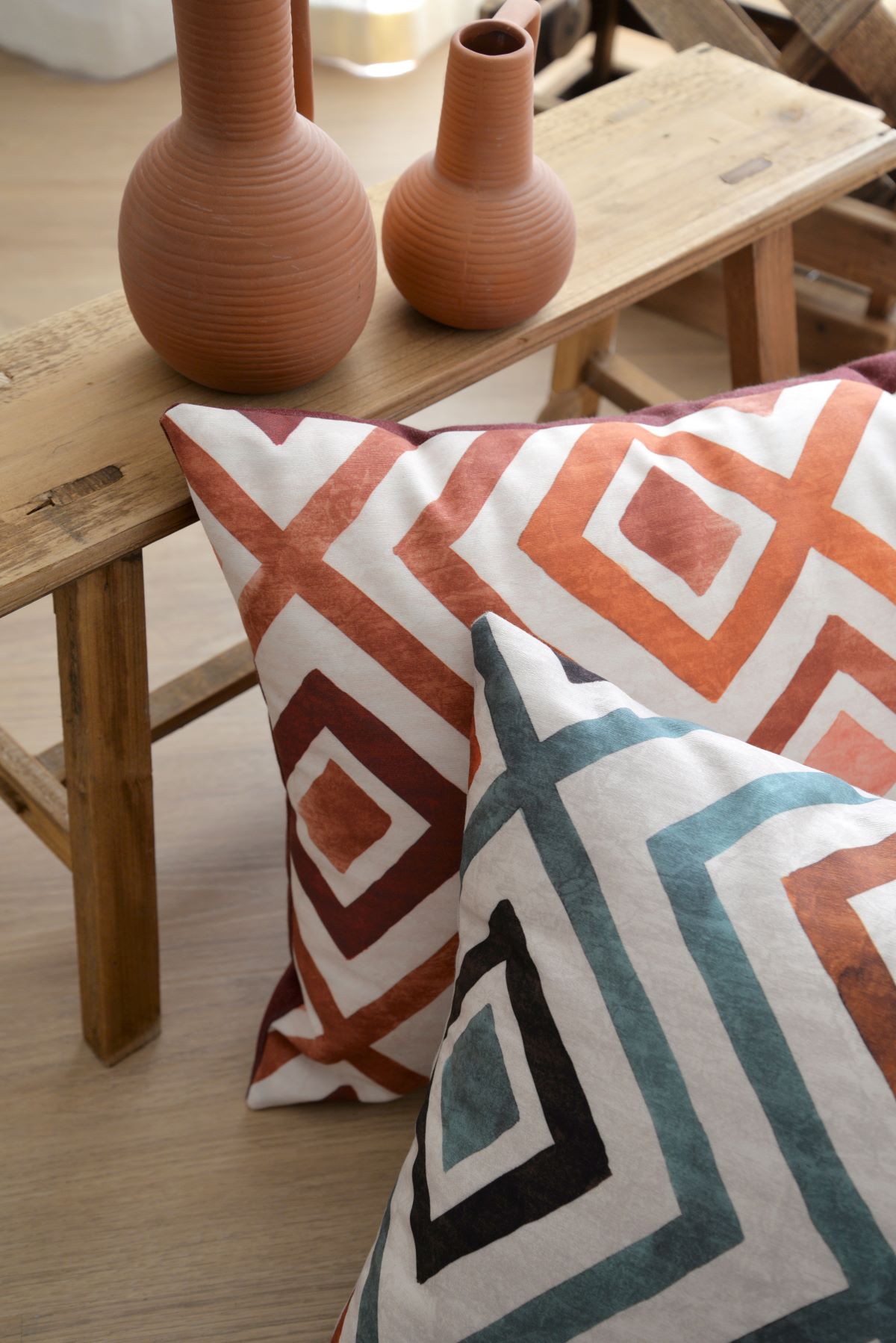 Choose the GIARDINO, cushion, a plant motif evoking a lush garden. The hand-painted design gives a spontaneous and naive touch to this print.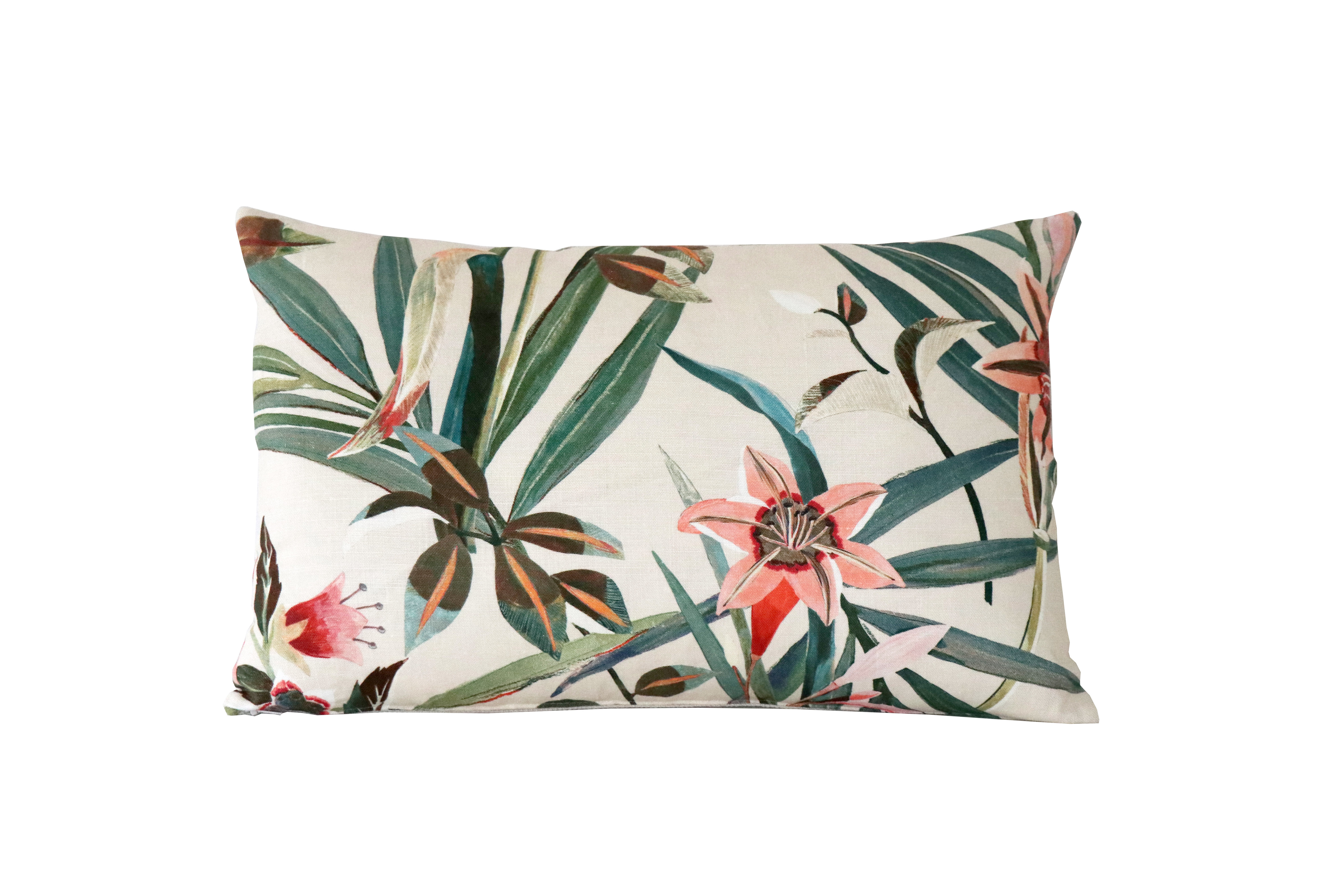 A UNIQUE TOUCH WITH TRIMMINGS
Today, trimmings are an essential accessory for dressing up a cushion.
Discover our DONNA piping to personalise your cushions in neutral and natural tones or bring an original touch with our FAIRIES natural thread marabou. Our trimmings are also available by the metre to enable you to create customised cushions.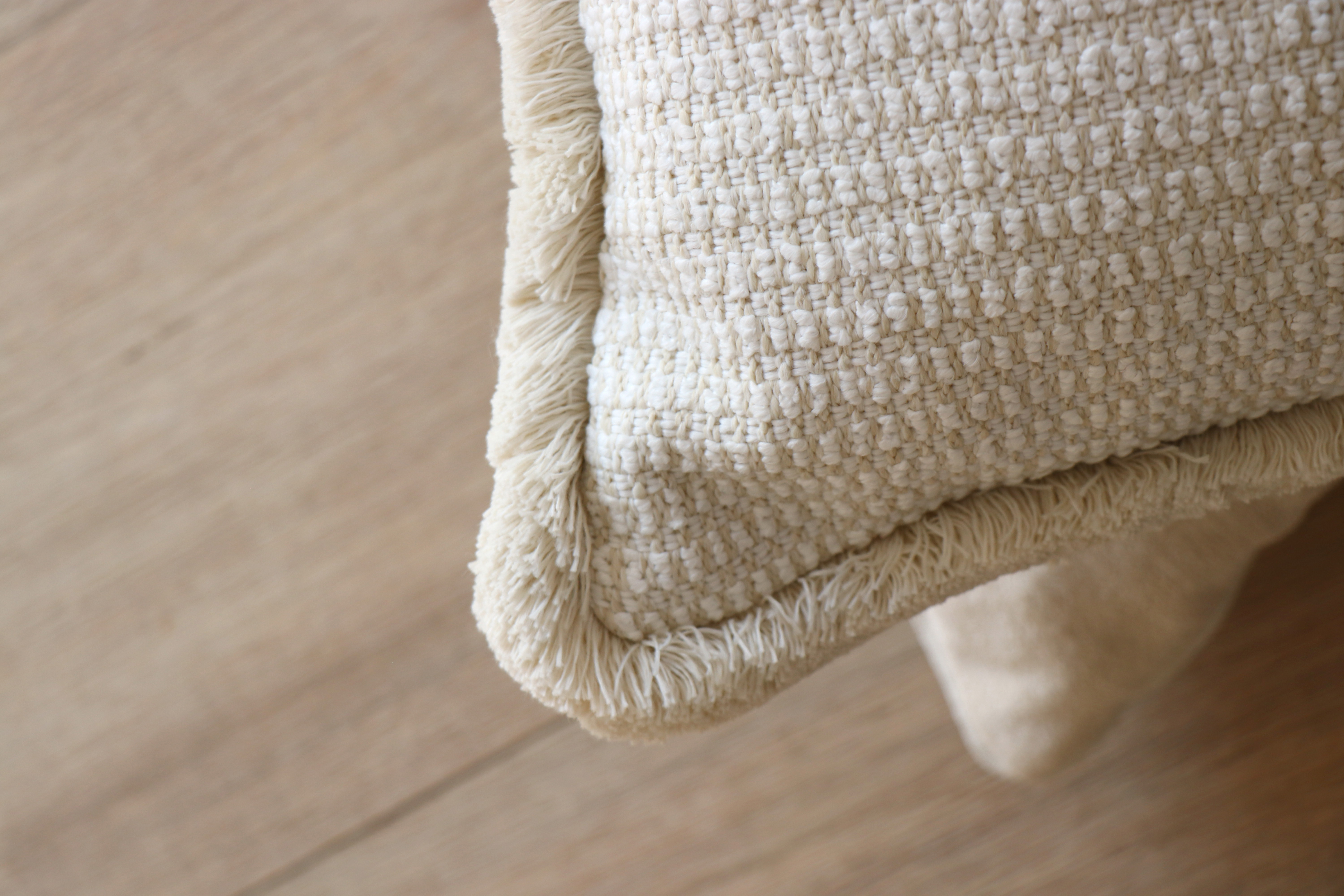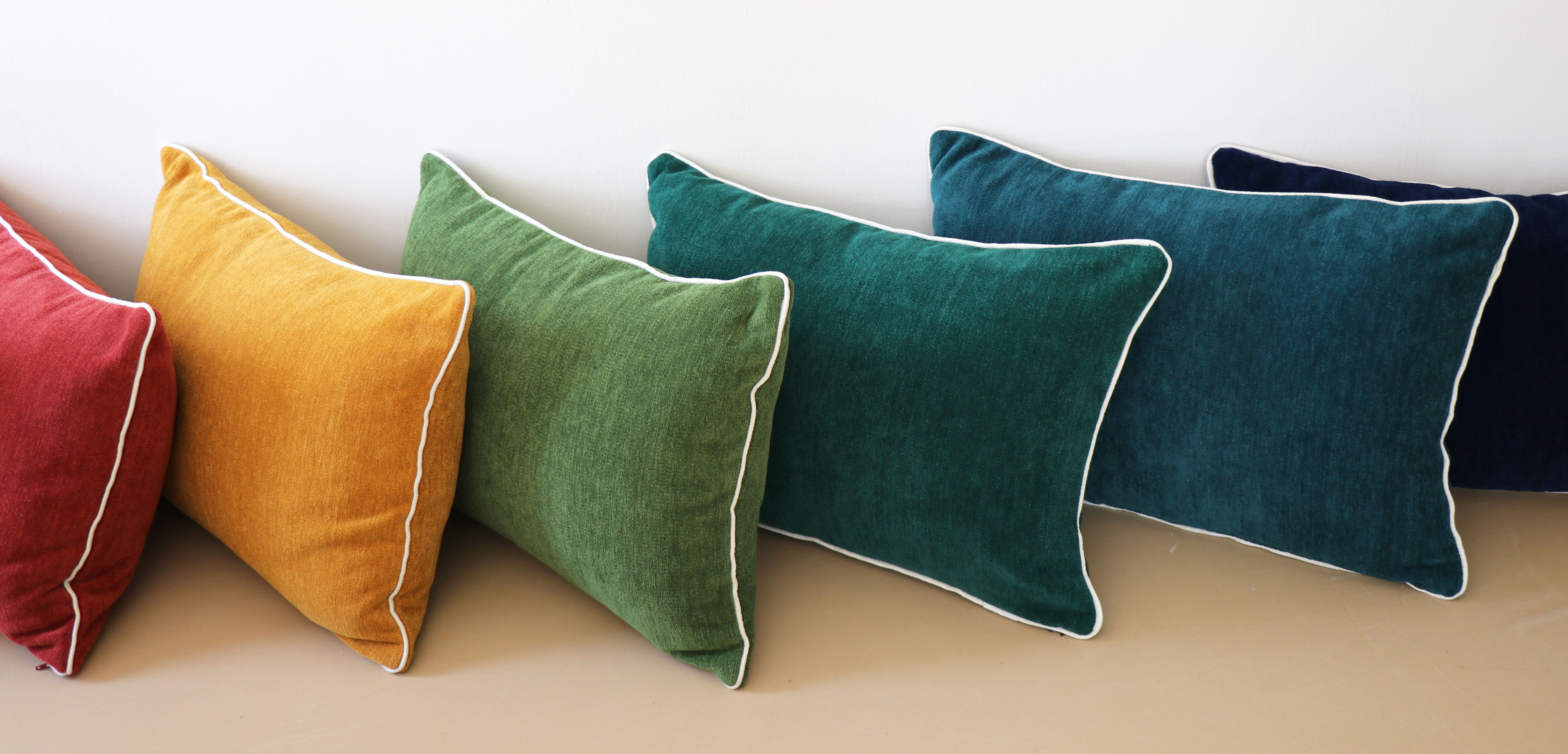 THE HIGH PERFORMANCE LABEL
Our cushions with our High Performance label are UV resistant for both indoor and outdoor use. They are washable and easy to care for, resistant to mould, chlorine, food and drink stains.
We offer several ranges from timeless in a wide choice of colours, to our dynamic and colourful cushion models.