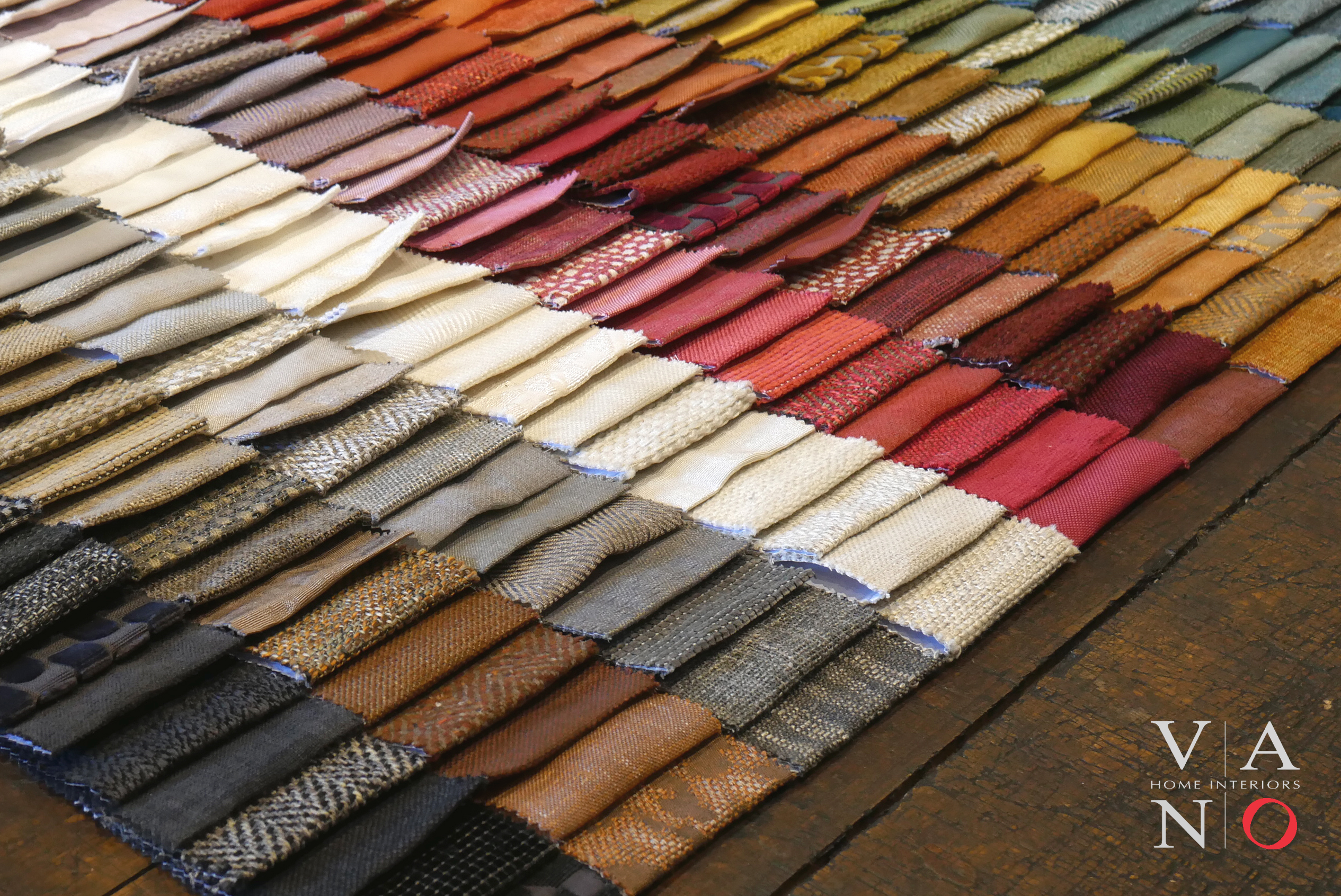 Headed by the Van Oost family since 1959, VANO Home Interiors is a furniture design company of high end furnishing fabrics suitable for several lifestyles. With experience handed down from generation to generation, the VANO design house has never stopped evolving in the soft furnishing textile industry and since the 90s, it has been a furniture design company with its own collection, conceived and dreamt up in Belgium. .
Furniture design company
It is in our warehouses established in Wavre that our teams reinvent themselves every year to adapt to the changes of an ever-evolving world and work in line with current interior design trends. New furnishing fabrics added to our collection: simple and delicate plain pieces, exceptional jacquards, impressive prints, spectacular embroideries, superb velvets soft to the touch, net curtains in all shades, but also more technical fabrics for renovations and contract projects.

Passion, creativity and quality
Thos values are at the heart of the history of our design house and we never stop revamping our collections with new materials, new motifs and new inspirations which we freely choose. It is a team effort, with trusted and experienced suppliers and manufacturers, to choose high quality textiles and create collections which are in line with current trends. It involves analysing trends, creating worlds, compiling colour boards with the highest attention to detail in order to crease a collection of design fabrics which fit with current trends and in are in keeping with the collection as a whole. This is where the hallmark "Inspired in Belgium" comes from.
Our salesteam and points of sales to advise you
VANO works with a team of representatives in Benelux, France and internationally. VANO Home Interiors was established in the heart of Europe, near Brussels, and works with distributors in home décor boutiques, mainly in the Benelux countries and France. The VANO brand also exists in other European countries and worldwide. Our retailers for the VANO Home Interiors range have been carefully selected. These home interior shops and warehouses will know how to help you find the soft furnishings best suited to your needs. Whether for making curtains, covering a sofa or interior design advice, they will be able to suggest a wide range of VANO branded products.