This year again, innovation and richness of material effects are at the heart of the

NEW COLLECTION 2022..
A selection of textiles that combine shimmering and warm colorful harmonies, soft textures and exceptional technical qualities.
Discover our atmospheres with deep colors and subtle and delicate materials. A marriage of fabrics adapted to today's world and our constantly evolving needs.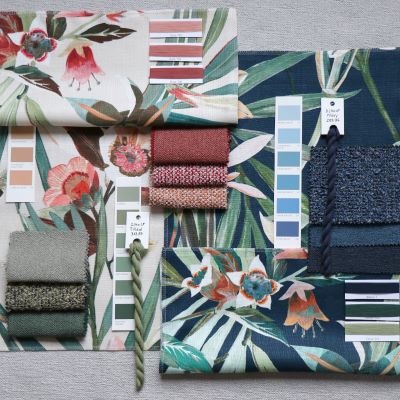 Walk in a lush garden. This atmosphere offers a contemporary reinterpretation of a lush floral design in a delicious palette of colors that let escape from dream and joy.
A marriage of fabrics designed in natural materials and Easy Care treated curl effects.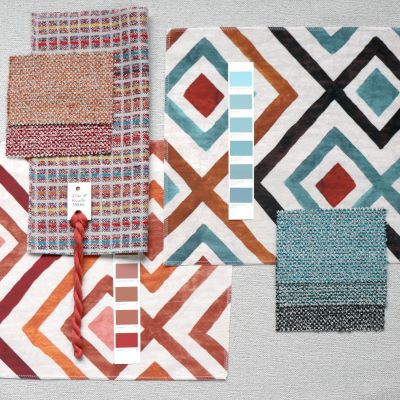 We imagine the houses of the south, Spain or Mexico, the inner courtyards, the warmth and sweetness of life outside. An atmosphere conducive to joy and conviviality with fabrics with the High Performance label, with vitalizing tones to brighten up the interior and exterior.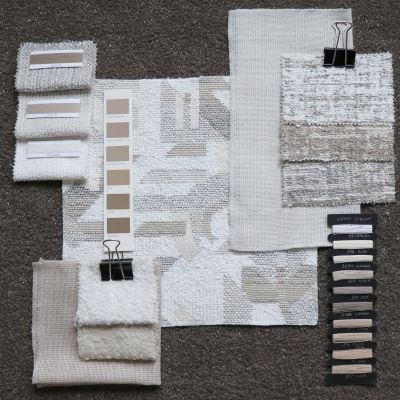 Minimalist and timeless spirit, design with generous and refined shapes, this décor highlights research and innovation in materials and textures with High Performance fabrics. Soft curls, fancy threads, creativity and innovation are expressed in variations of light and natural shades.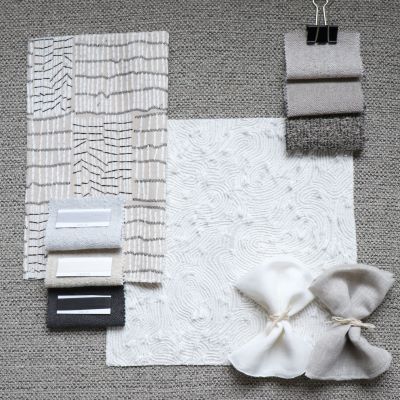 Imperfect lines and a "handmade" effect infuse a timeless charm to this décor imbued with warmth and depth. We rely on natural materials and an exclusive design to give this universe a unique personality that puts art at the heart of the decoration..
Fabrics with innovative technical properties
Discover in our collections fabrics with innovative technical specificities, in line with our constantly evolving needs.