The perfect mix between conviviality and comfort
With the "low dining" trend, you combine functionality and the pleasure of sharing. The "low" in English refers both to the table, which has a height of 68 cm, and to the chairs which do not exceed 46 cm in seat height. You are therefore comfortably seated and enjoy your meal with family or friends in an atmosphere conducive to relaxation. Once the meal is finished, you no longer need to go to the living room or to another room to relax, given the comfort of your seat. You start your digestion and continue your conversations without having to move.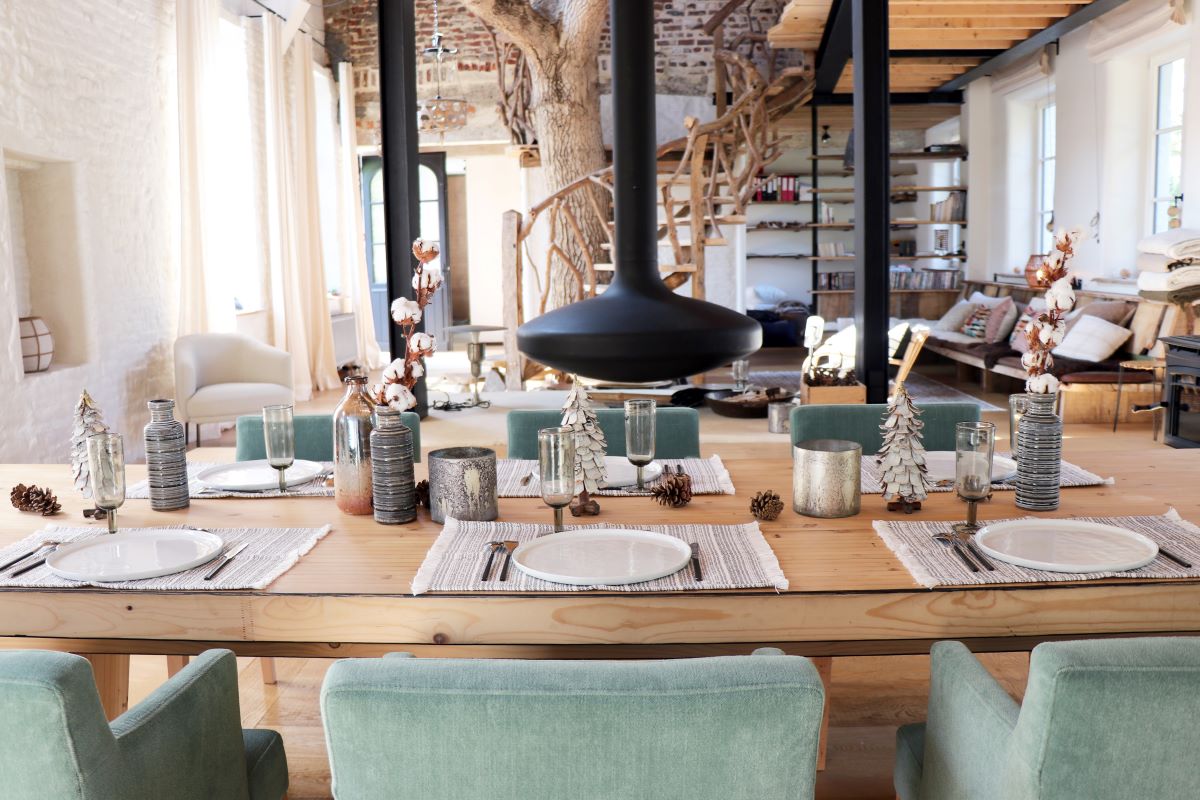 How to adopt this trend at home ?
The low dining trend can be found in a dining room as well as in a living room or even in a garden with our outdoor fabrics specially designed for outdoor use. At VANO we offer a wide range of small chairs with comfortable seats and designs adapted to multiple styles of decoration.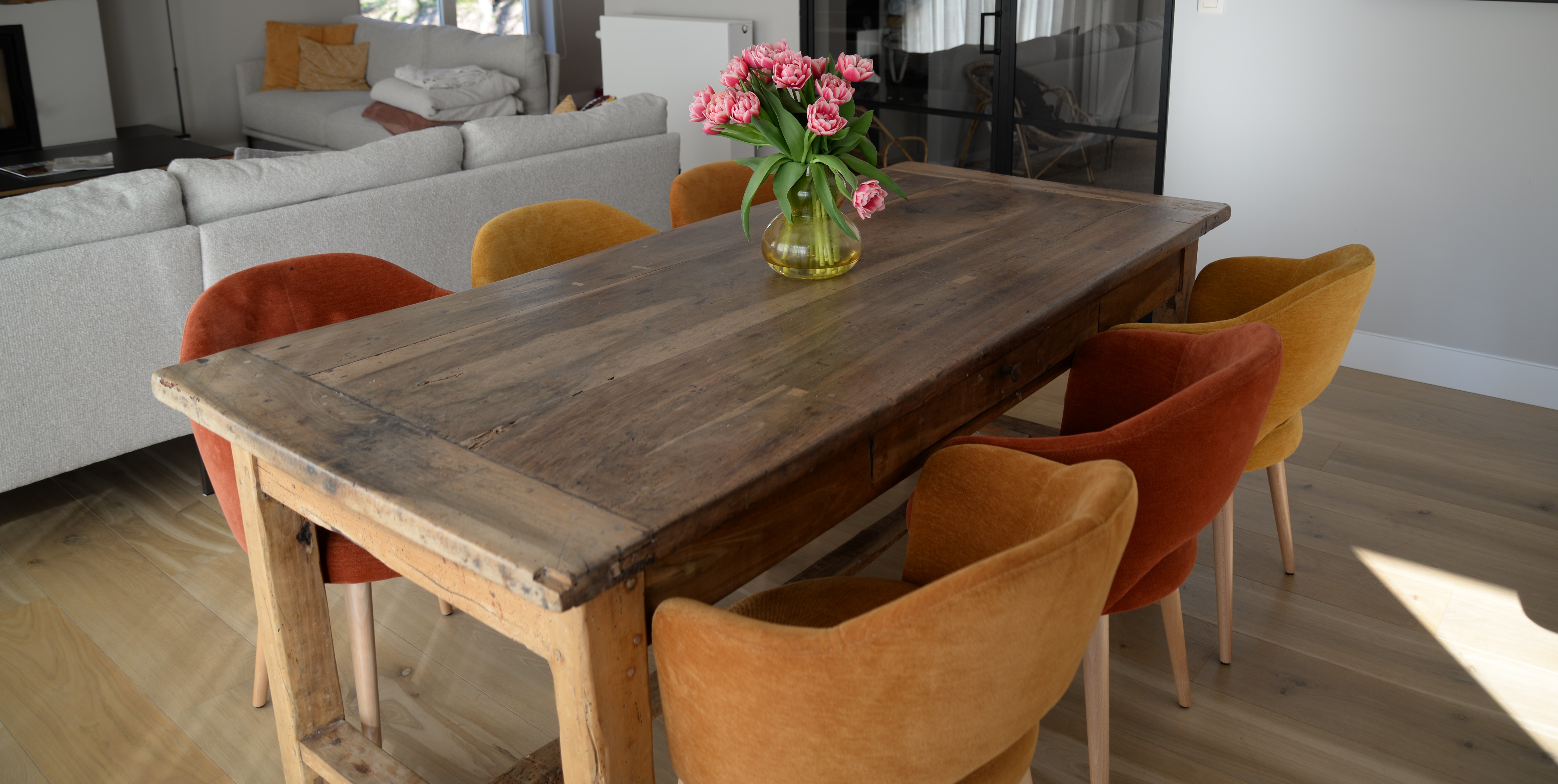 Give a touch of femininity by choosing chairs with rounded shapes in a variation of vitamin colors with a beautiful bouquet of rose to embellish the table. Dare a touch of madness with a combination of chairs in colors from a palette of varied tones. A touch of originality for a welcoming and bright table that is unique in its kind!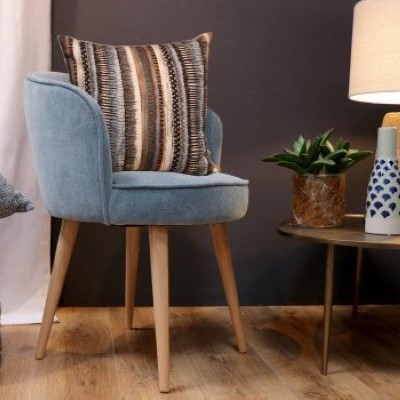 YORK is a small chair with oblique legs and a rounded shape that brings great comfort to your table.
For those who like sobriety and elegance, choose more modern seats in darker tones. PORTLAND has a boxy look with a straight backrest and high armrests. Its black feet and square shape give it a compact and robust look. A model which gives you a pleasant seat and which lends itself perfectly as a dining table chair.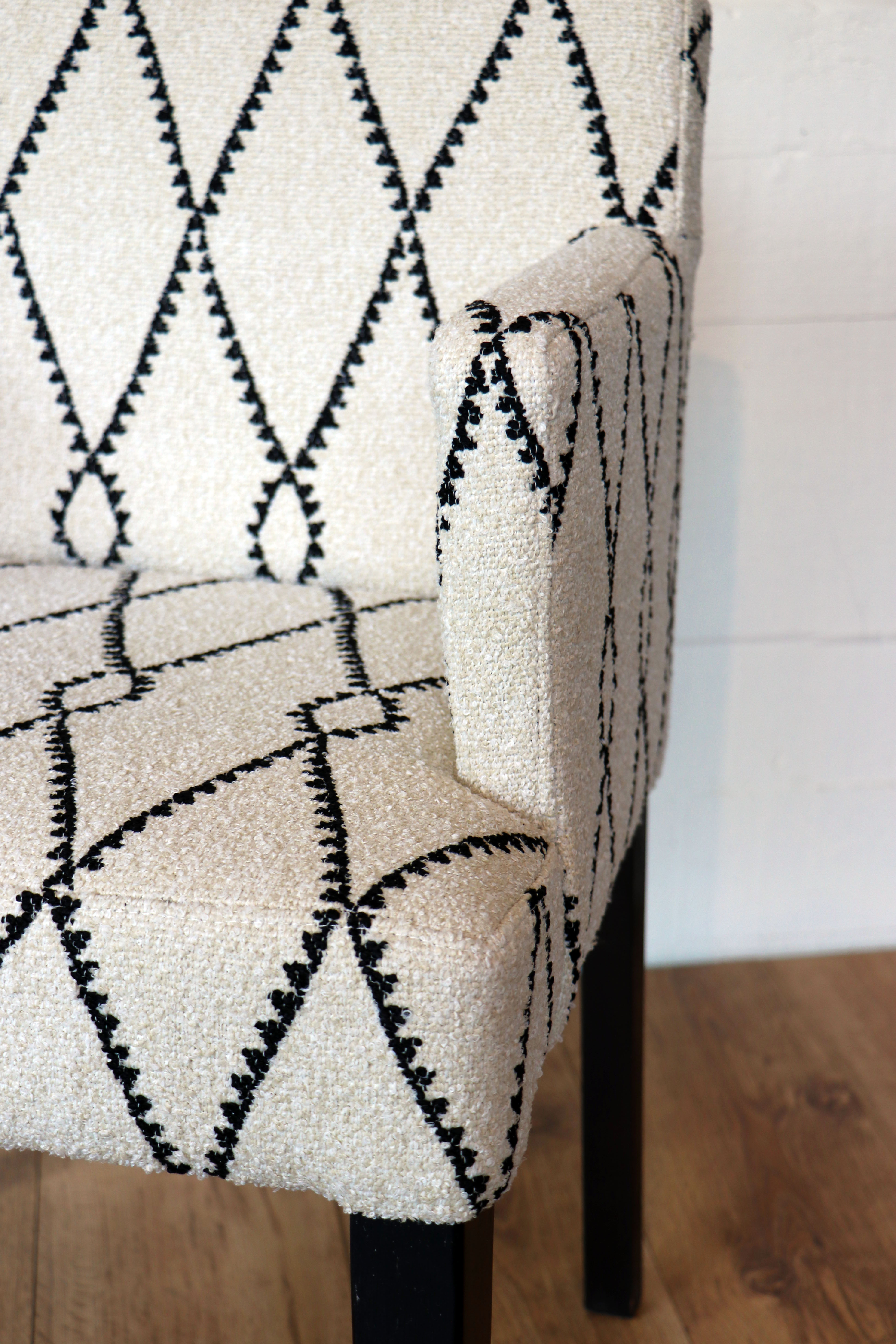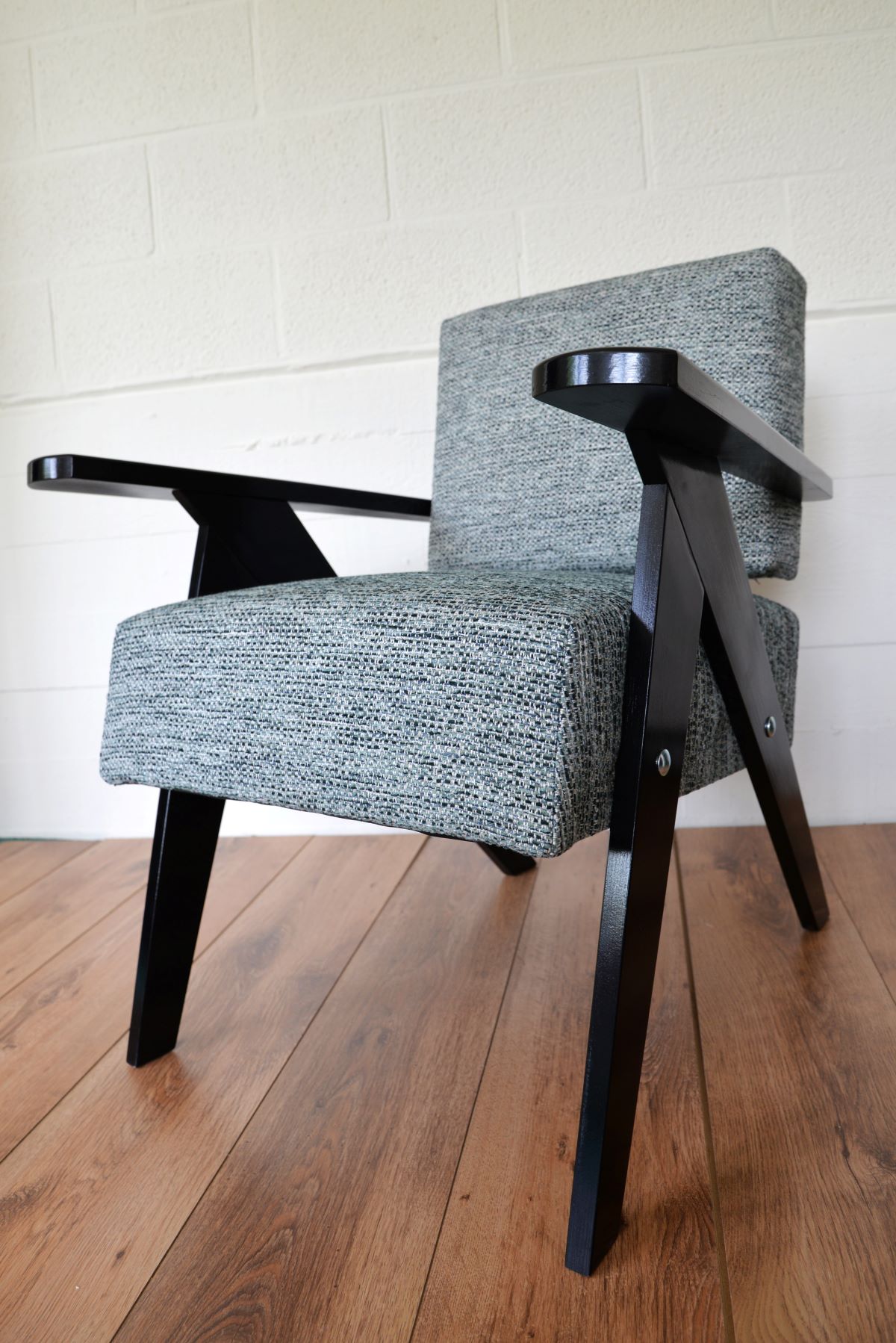 A unique and personal low dining style!
Dare to "low dining" which adapts to all styles, from classic to very modern. Different colors, different models can easily be mixed for a unique harmony. Discover our different models of small dining and living room chairs and garnish them with fabrics for a touch of originality and unique comfort!